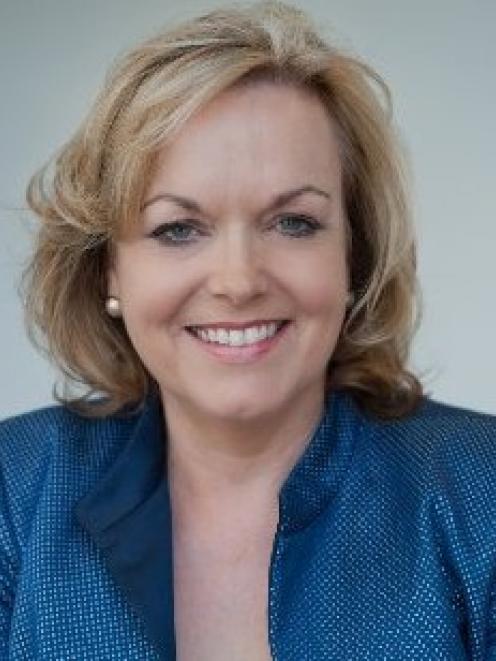 ACC Minister Judith Collins raised the stakes in the ongoing ACC scandal by saying she will resign if she is linked to the leak of a sensitive email, as the Auditor-General yesterday initiated yet another inquiry into the matter.
Ms Collins is in a legal standoff with Labour's Trevor Mallard and Andrew Little over claims they made in Parliament last week linking her to the leak of an email detailing aspects of the Bronwyn Pullar ACC saga. Ms Collins claims she was defamed when the two MPs repeated those claims during a subsequent interview on Radio NZ.
The ACC saga has become a persistent headache for the National Party given Ms Pullar's association with senior members, including former party president Michelle Boag and Cabinet minister Nick Smith, who lost his portfolios last month after it emerged he had sent letters regarding Ms Pullar's claim when he was ACC Minister last term.
The leak is being investigated by the Privacy Commissioner, and Labour MP Charles Chauvel yesterday continued to chip away at Ms Collins over the matter.
Ms Collins' bravado in batting away those questions continued when New Zealand First leader Winston Peters joined in, asking her whether she would resign if it was found she or her office was involved in the leak.
"Of course I would, because I have integrity - something that is lacking for some people.''
Meanwhile, following requests from Mr Little, Auditor-General Lyn Provost yesterday said she would investigate the ACC board's handling of Ms Pullar's claim.
Ms Provost's inquiry is the fourth into matters surrounding the handling of Ms Pullar's claim and the massive breach of privacy that occurred when the corporation mistakenly sent her the details of 6700 other claimants in August.
ACC managers only became aware of the breach at a December meeting with Ms Pullar brokered by chairman John Judge following Ms Pullar's approach to board member and old friend John McCliskie.
Ms Provost said that approach and how it was subsequently handled would be the focus of the inquiry, along with "how ACC manages a range of risks at the board level of the organisation''.
The Privacy Commission has already initiated an investigation into the privacy breach and how the corporation handled it, including why the senior managers failed to notify chief executive Ralph Stewart after the December meeting. That investigation will also examine ACC's wider privacy procedures and policies and will be conducted by KPMG and former Australian Privacy Commissioner Malcolm Crompton.
The police are also investigating Ms Pullar's alleged attempt to secure a two-year guaranteed benefit from ACC in exchange for the return of the other claimants' details during the December meeting.
Mr Little welcomed the inquiry as "an opportunity to examine the real problems plaguing the agency''.
He noted the Auditor-General also had scope to look into any other matters.
"Labour hopes that will include the behaviour of ministers who have been involved in this case.''
With four separate investigations now underway, Mr Little said Labour wanted "a single high-level inquiry by a QC or judge''.