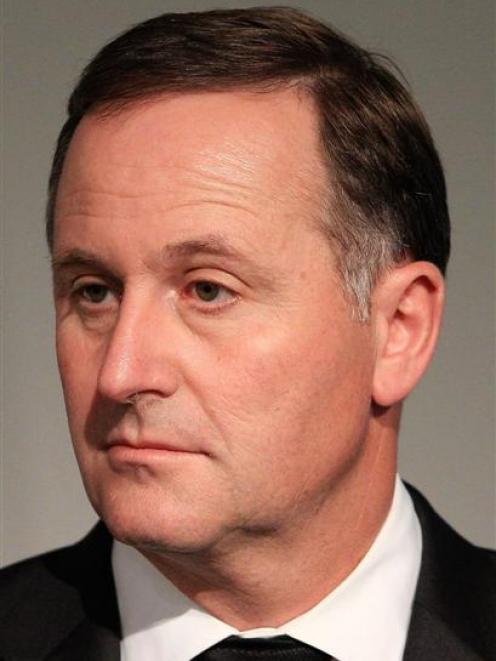 The powerful Waikato-Tainui iwi may fight on behalf of weaker tribes affected by the Mighty River sale to receive shares on credit until their Treaty claims are settled when the Government consults them on the partial sale of the company.
Prime Minister John Key said yesterday the Government was postponing the sale plan until between next March and June.
The Maori Council, which was threatening a court challenge to the sale plan, hailed the decision as a vindication of its claim to the Waitangi Tribunal.
But last night, it warned the Government's planned consultation with iwi affected by the Mighty River sale would not necessarily prevent a court challenge.
Yesterday, Mr Key said the consultation would focus on the "shares plus" concept raised by the Waitangi Tribunal in its interim report on the council's claim the sale should be delayed until Maori rights over water were clarified.
The tribunal found that allocation of special power company shares with additional financial and governance rights attached was potentially a critical means of addressing Maori claims over water, which would be lost after a partial sale.
Mr Key said his Government viewed such a mechanism as not being in the national interest, unworkable and likely to reduce the amount raised in a partial sale. Nevertheless, it had decided that talking about it with relevant iwi was "the prudent thing to do".
It is understood legal advice to ministers was that the Government odds of winning a court challenge by the Maori Council were about even. However, David Goddard QC also advised them further consultation with affected iwi would demonstrate good faith that would be regarded favourably by the courts and significantly increase the chances of winning any subsequent litigation.
The Government has not finalised which iwi it will consult, but the list includes Waikato-Tainui.
Its chairman, Tom Roa, said his iwi welcomed the Government's indication of "a more considered approach".
Mr Roa said working together, iwi along the Waikato River - where Mighty River has a series of dams - were in a strong negotiating position.
Those tribes and also the Iwi Leaders Freshwater Group were particularly concerned about iwi which had not settled outstanding Treaty claims.
Those iwi would be disadvantaged in terms of securing an economic interest in Mighty River or other power companies if they so wished.
The Maori Council said the Maori Party was "to be commended for its constructive role" in influencing the Government to postpone the Mighty River part-sale.
But council lawyer Felix Geiringer said he was concerned by Mr Key's refusal to consider the issue of Maori rights over water on a national basis, as the council was seeking.