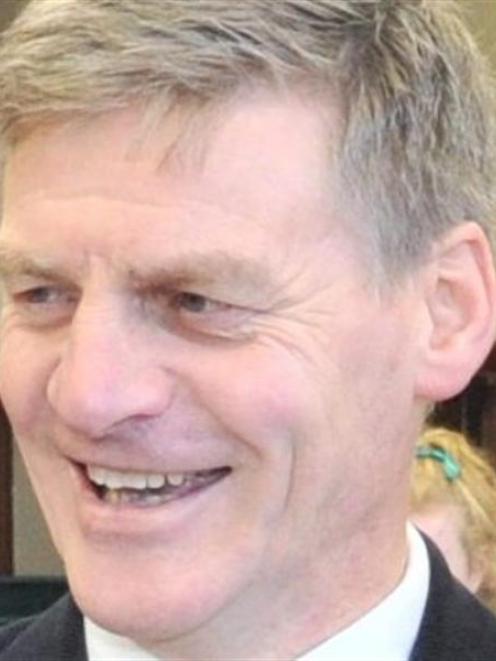 Bill English's latest experiment in the delivery of social services to those at the bottom of the socio-economic heap is the most radical yet to emerge from his Beehive laboratory.
In politics, radical can be another word for risky.
However, the Minister of Finance's promotion of so-called ''social bonds'' - which harness private capital to fund state-sanctioned programmes helping the poor, the sick, the disabled and so on to have better options in their lives - is causing National less aggravation than some of Mr English's social sector reforms.
Sure, National's opponents and other critics like the Child Poverty Action Group have attacked last month's Budget-related announcement that the Ministry of Health is close to getting a pilot programme up and running which will assess the usefulness in a local setting of ''social impact bonds'' - as they are more commonly recognised in overseas jurisdictions.
The first of an initial four New Zealand-based SIBs - as the bonds are also known - will have fresh and higher targets for getting more mental health patients into jobs.
Those on the political left view the use of private cash to fund SIBs as further confirmation Mr English - the back room driving force behind National's (now less) quiet revolution in rewriting and implementing social policy - is hellbent on privatising anything left of the welfare state.
The wider public response to the concept - defined elsewhere as ''equity investment in social problems'' - has been more measured.
It has certainly been less toxic than the reception which greeted Mr English's other grand scheme - his creation of a market-based system which will end the state's near monopoly on rental housing for the poor and see non-governmental agencies competing with one another to provide such accommodation.
Social impact bonds bear little resemblance to the kind of debt instruments you find in the finance market.
They instead take the form of a contract between a government department or agency and a local non-government provider of health, education, justice or other social services and which, crucially, has access to private finance.
That money is used to fund an ''intervention'' which is of benefit to a particular group in a wider community.
Those investing their cash in such programmes get a prescribed rate of return conditional on the providers meeting those preset targets or objectives.
The judgement of the success or otherwise of the programme in meeting required outcome is determined by independent experts, who sometimes provide verification by measuring performance against control groups.
Work on such detail in ''pay for performance'' contracts has been under way for well over two years.
Apart from officials ensuring the Government has all its ducks in a row this time before going public, there are several reasons why SIBs are attracting less animosity than Mr English's reform of state housing.
The first is that SIBs have positive goals which are hard to mount an argument against.
For example, who would argue that lowering reoffending rates - which may be the focus of the next SIB - is a bad idea?
Second, the various SIBs that will be operating at any one time will function independently.
If one fails to come up with the goods, it will not have a detrimental impact on other SIBs.
Much the same applies to PPPs - public private partnerships - the Government's vehicle for getting private sector involvement in the building of the nation's infrastructure.
In contrast, Mr English's ''social housing'' plan is complex and operates as a totality.
If one aspect is not working - voluntary organisations proving to be reluctant to overcommitting themselves when it comes to managing housing stock - then the supposed social housing market cannot function as a true market.
Third, SIBs might have a big advantage in terms of fairness - perception-wise at least and especially to the taxpayer.
It appears Mr English's social housing model is going to require the transfer of massive quantities of housing stock from the aegis of state-owned Housing New Zealand to private providers at what will inevitably be close to rock-bottom prices.
In contrast to this upwards shift in wealth, the funding of SIBs is more complicated.
It is certainly not an investment for the faint-hearted.
If an SIB fails to meet its targets, the funder not only gets no return.
He or she loses the capital they have invested.
The upshot, critics say, is that the targets have to be set deliberately low to attract investors.
Or the rate of return has to be markedly higher than that paid by more normal investments.
One United States-based SIB funded by Goldman-Sachs was found to be paying the equivalent of 22% per annum.
In the United Kingdom, SIBs are deemed to have charitable status and enjoy tax exemptions.
As they say, the devil is in the detail - and the detail may not be as politically attractive as first appeared to be the case.
Speaking on TVNZ's Q&A programme last Sunday, Mr English gave a ballpark figure of between 7% and 15% as the return the Government would be prepared to pay for an SIB hitting its targets.
He defended that on the basis that the Government was spending large sums of money on social projects where the value of the results was very much in question.
In contrast, SIBs provided the necessary carrot-and-stick financial incentives to get the providers properly focused on outcomes - especially with their funders breathing down their necks.
Critics argue the pressure to lift performance will see those whose lives the programmes are supposed to improve, end up suffering.
The catch-cry of the left is National is putting ''profit before people''.
That is a simple and easily understood slogan.
In contrast, Mr English's policies are not soundbite-friendly.
Therein lies the danger for National.
• John Armstrong is The New Zealand Herald's political correspondent.