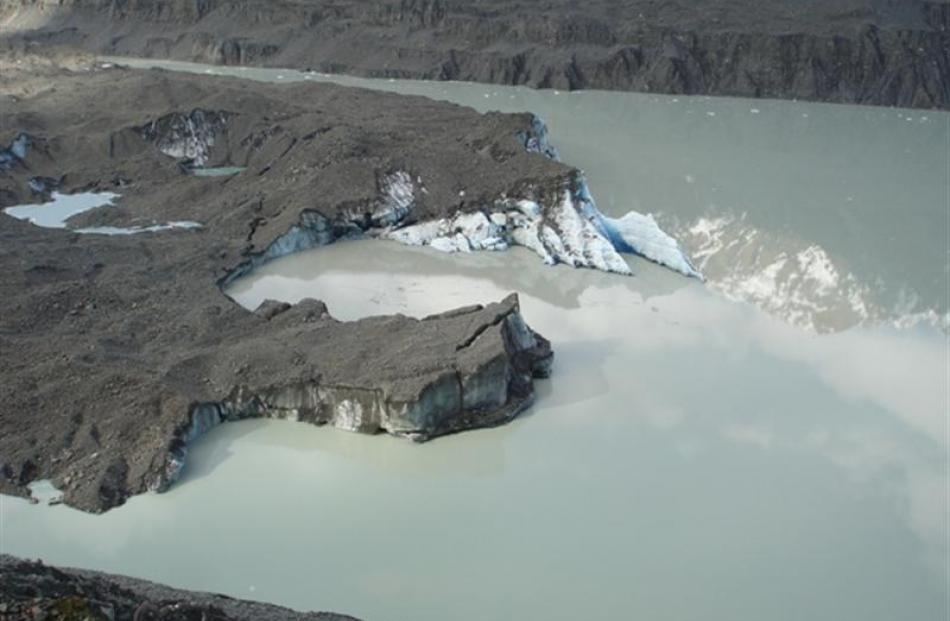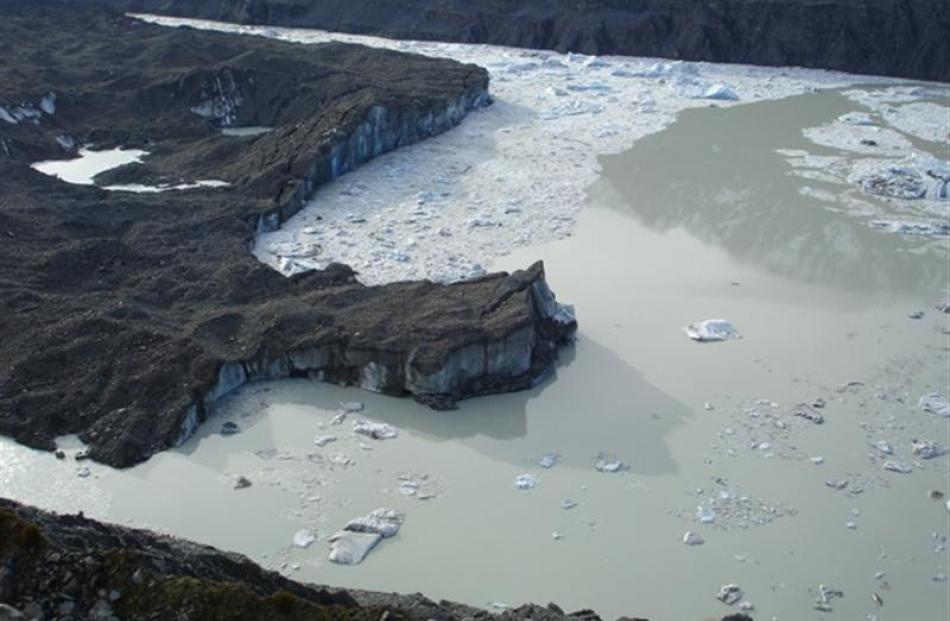 Between 30 million and 50 million tonnes of ice has separated from the Tasman Glacier (top and centre) terminal face in a massive calving that has resulted in at least 20 significant icebergs floating in the glacier's Terminal Lake.
The process began earlier this month when the terminal face rose 20m to 40m after heavy rain, which lifted millions of tonnes of ice from the water across the 600m width of the face.
Last Wednesday, a small section of that ice calved, resulting in a massive iceberg separating from the face.
During the weekend, the rest of the uplifted ice broke away (bottom picture) in the biggest calving in the lake's 35-year history.
Glacier Explorers, which takes passengers on cruises on the lake, will resume operations on September 3, a month ahead of schedule because of an early spring melt and to take advantage of the opportunity to see the new icebergs.