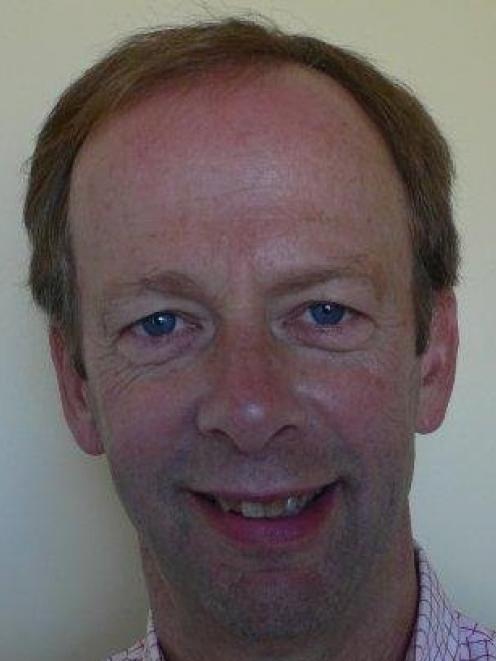 After overseeing a range of initiatives to support rural communities in North Otago during a three-year stint as Ahuriri Ward councillor on the Waitaki District Council and four years on the Ahuriri Community Board, Craig Dawson will bow out of local politics this year.
Mr Dawson, who has strongly supported the Alps 2 Ocean cycle trail, the Otematata buildings upgrade and the planned Kurow street upgrade, said he will not stand for re-election in October.
He said ''unfair'' changes to expense allowances for councillors had made it hard for him to juggle the demands of sitting on the district council with the demands of running his own seven-days-a-week business in Omarama.
''The biggest problem is travel. Every time we have a meeting, you basically have to get in the car and drive an hour and a-quarter.
''The other thing is they pay me 35c a km after the first 5000km. That's been pretty tough, and it basically means that I am subsidising council for going up and down the road.
''It's not that the council is at fault, it's the Remuneration Authority. You don't want to go out there and make a lot of money, but you do want to cover your costs.''
Mr Dawson said the change could dissuade people from serving as a local councillor.
''Cumbersome'' red tape had been been a constant frustration, he said, but he enjoyed ''pushing the barrel'' for the district's rural communities.
''I do find the council process frustrating as well. When you're in business, you can get up in the morning and say: `Yes, I'm going to do this', but you can't do that in council.
''Basically I have been there to put my hand up for funding when we can get it and try and push the barrel for small towns. It's been enjoyable and I have learned a lot.
''I find the community service awards very rewarding. There are a lot of people in the small towns that work very hard and do many many hours of unpaid work simply to keep their small towns going and to keep them vibrant. It's been fun working with those groups.''
Mr Dawson will continue as chairman of the Omarama Residents' Association.