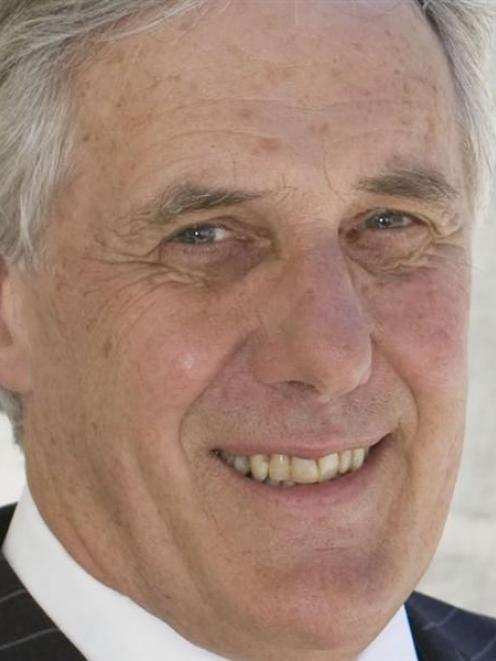 Patient costs for Oamaru residents needing CT scans could be reduced if the Southern District Health Board passes on more work to regional hospitals, a report from the Waitaki District Health Services (WDHS) says.
A statement from WDHS chairman George Berry, included in the WDHS half-year report released this week, said the WDHS understood the SDHB was ''considering'' decentralising some services, such as scanning and outpatient clinics, to regional hospitals.
It was hoped doing so could lead to more local provision of those services, it said.
''We believe this could achieve significant cost savings for SDHB and certainly would save travel costs to patients,'' it said.
Services at Oamaru Hospital, which is operated by the WDHS, should be used even more, the statement said.
''Although we now have a contract with SDHB for scanning services, it is noticeable that significantly higher volumes of local scans could be done in Oamaru to avoid the need for travel, but there appears to be reluctance to devolve additional CT scanning work to Oamaru radiology department notwithstanding that there may be costs saving to the SDHB, and certainly to patients if local scanning services were more fully utilised.''
Mr Berry told the Otago Daily Times a CT scanner, costing more than $1 million, had been in place at the hospital for more than eight years, but despite a recent agreement with the SDHB for scanning services, the radiology department, which received a $1.8 million upgrade in 2008, still had ''considerable unused capacity''.
''We're actually in a less favourable position on our current contract arrangements that have been entered into than the new Dunstan Hospital scanner, and we don't understand why there's not more referral to us for scans for local people that can be done here.''
At the start of last year CT scan waiting times at Dunedin Hospital ballooned to 40 weeks, well above the target rate of 12 weeks, at a time when the Oamaru CT scanner was operating at just 35% of its capacity.
SDHB executive director of patient services Lexie O'Shea this week said the SDHB was working towards meeting the target time frames for high-tech imaging, including CT scanning.
''In order to do this the [S]DHB is looking at how all available resources can be utilised to achieve target wait times. This includes patients receiving scans where appropriate in their local areas if possible. However, the radiology information system used across the district was different from that used by the SDHB.
''Therefore, when scans are performed in the rural areas it results in additional manual processes which need to occur to ensure the results are available to base hospital clinicians.
''Southern DHB is awaiting final approval to implement a new district-wide radiology information system and PAC [picture archiving communication] systems. Once this new system is installed there will be better compatibility thereby reducing additional manual processes.''