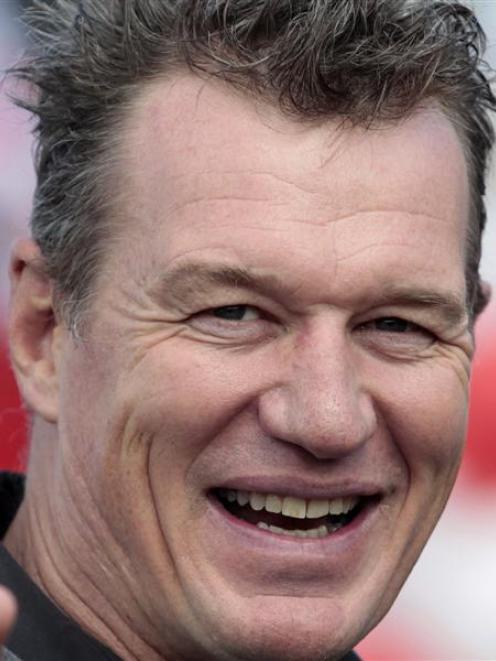 Schools in Oamaru are being targeted in the next step of a Timaru man's quest to start a national campaign aimed at raising awareness of the debilitating effects of depression.
After reading Sir John Kirwan's book All Blacks Don't Cry, which details the former All Black's own battle with depression, Timaru boat shop owner Hayden Vaughan decided to take the message to local schools in Timaru by providing second-hand copies of the book to as many schools as possible.
Mr Vaughan said since he started the campaign last February, he had delivered 387 copies of the book to nine South Canterbury high schools, and the campaign had been met with a ''really positive'' reaction from schools, teachers and parents.
''There's been lots of talk about it and that's what we wanted to achieve, and lots of students going home and opening up to their parents.
''I have had a couple of parents call me saying their young men have been suffering for years, but never talked about it until they have read this book.''
He said by ensuring people knew that help was available, the campaign could save lives.
The book had also had a major impact on his own family life, he said.
''I knew a little bit about the whole depression thing, because my father had suffered. I didn't actually know the extent to which he suffered until I started this project.
''It's just all about education, really. I thought if people read this book, they are going to be a bit more educated on how this depression thing happens and how it works.''
He said he now hoped to get schools in both Oamaru and Ashburton on board with the project, before finding a company to help roll out the campaign across New Zealand.
''How it works is that I contact the schools and make sure they are on board with the idea and have a plan in place to use the books once they get them. Then I encourage the public to donate the book down to me if they have read it and are finished with it, or to go out and buy it, read it, then drop it down to me. This way we are encouraging more people to read the book before it even gets to the schools.''
Mr Vaughan said anyone interested in giving a copy of the book could contact him at Mr Boats in Timaru or through the All Blacks Don't Cry into Schools Facebook page.
Books would be collected from the Caltex north-end petrol station in Oamaru and then distributed to interested schools, he said.