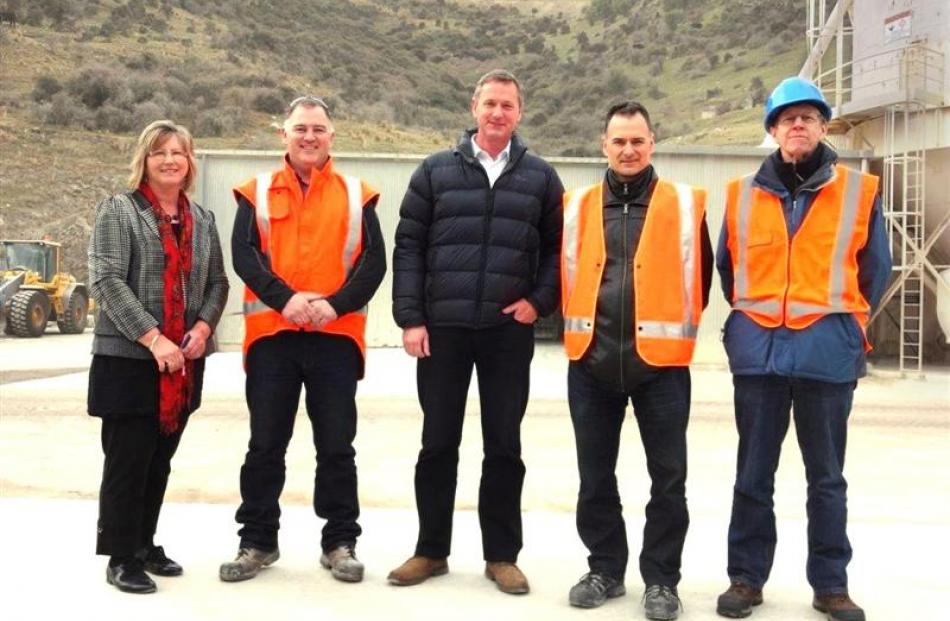 The third-biggest lime manufacturer in the world has bought the Makareao lime works from Holcim cement.
Graymont, a family-owned company based in North America, took over the Makareao plant, near Palmerston, on July 1.
Graymont chief executive Stephan Godin and board chairman Graham Weir visited Makareao last week.
Graymont, which has extensive interests in Canada, the United States and Mexico, has also bought the McDonald's lime works at Te Kuiti.
Graymont Makareao's operations manager, Craig Porter, said the lime works' output had grown over the last two or three years, and he was excited about the new Graymont ownership.
Staffing would not be affected.
Holcim's Weston cement works project was put on hold in 2013 after the Swiss-based company decided to import cement into New Zealand and build two new terminals, including one at Timaru about four months from completion.
Waitaki Mayor Gary Kircher said Holcim still owned the Weston site, associated quarries for limestone, coal and sand and the consents for the cement works that could be established there.