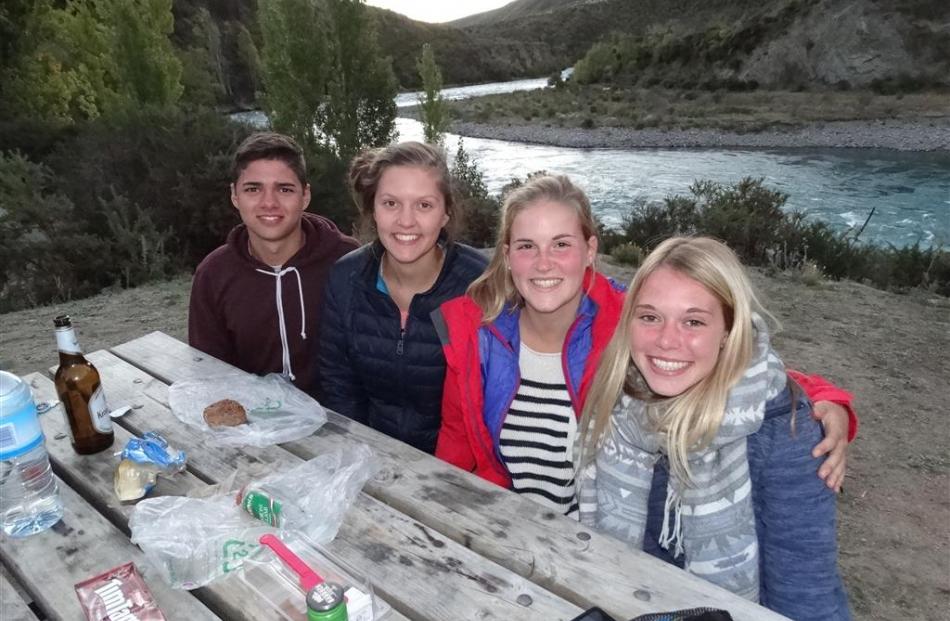 Too many people are staying each night at the Gibbston camping ground, German camper Marco Kuehner says.
Across the picnic table, fellow camper Stefanie Krauth said the camping ground usually attracted more than 100 people a night and there was only one toilet.
"Usually when you get to free campsites, it's enough when you get there at 8pm or 9pm, and you still get a place. But here you have to come at 6pm, maybe. And then you have to be lucky to find a good one.''
Swede Kristin Albinsson found the spot on phone app Campermate.
Some campers are passing through but others are working, including at vineyards. Some admit to having lived at the site since December.
Mr Kuehner says one toilet is not enough for that many people.
Asked about the alternatives, they point towards a hillside littered with toilet paper and associated muck.
But they add most people are respectful and don't litter.
Mr Kuehner suggested free camping grounds have paid-for facilities, such as toilets and showers.
Twenty dollars per person per night in a commercial camping ground was "too much'', he said.
Germany's Jonas Oehlerking, who recently arrived at the site, said New Zealand was busier than he expected.
"For me, that's the biggest negative point because you come to New Zealand to feel sometimes lonely, but in a good way, that you don't have people around you. But it isn't like we expected.
"Maybe that's also the point the locals don't like.''