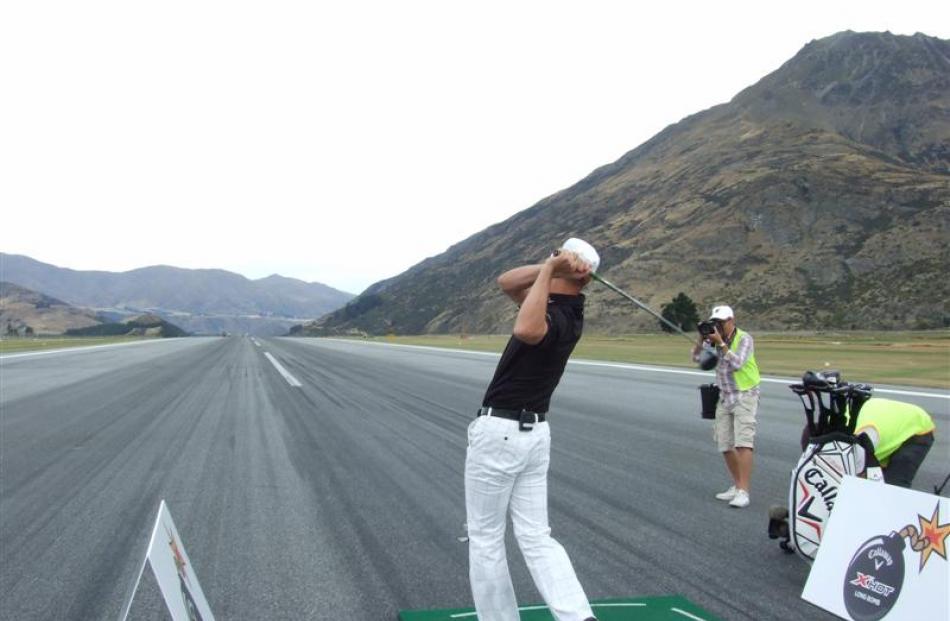 The Queenstown Airport has its uses and on Tuesday evening four golfers of markedly differing ability took part in what was ''the longest drive'' in New Zealand.
Professionals Brendan Jones, of Australia and Phil Tataurangi, of New Zealand, battled for supremacy while former all Black Justin Marshall and Olympic rower Mahe Drysdale struggled to keep the ball on the fairway.
Jones, ranked No 82 in the world, took the final honours with his impressive drive of 626m on the runway just east of the Remarkables mountains.
The best long drivers in the world routinely hit over 400m in competition. According to the NZ PGA, in an event on the runway at Los Angeles International Airport, big-hitting John Daly recorded 806yds (737m).
Drysdale recorded his best of an impressive 501m, not far off Tataurangi's 597m, while Marshall struggled to find form before the pro-am PGA tournament, which started yesterday.