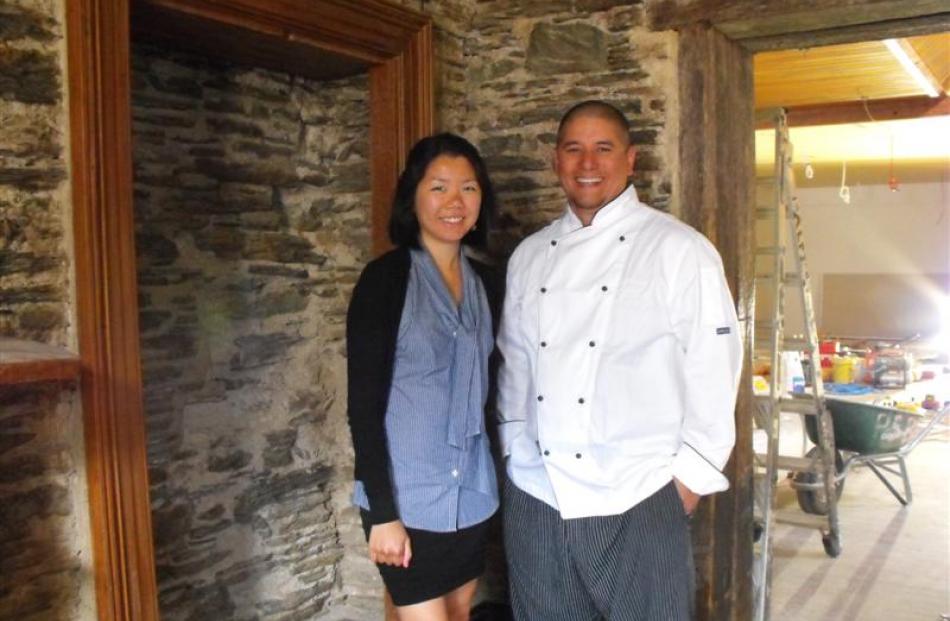 A taste of Italy is about to arrive in Queenstown when Italian bistro Sasso opens its doors after a $500,000 revamp.
It was previously the resort's live music hangout and craft beer bar Dux de Lux but the new Queenstown owners, David Matthews and Mark Rose, have taken a different direction with the historic McNeill's Cottage.
The businessmen felt Queenstown was missing a chic modern Italian dining option.
In order to make the experience more authentic they have imported tiles from Italy and furniture from Italy and Spain.
Food and wine will also be imported from Italy and used in conjunction with local wine and produce.
Also a UK property developer, Mr Matthews said he was aiming at both the local and tourist market.
"We want it to be open to everyone."
He has bought in Waiheke Island's Poderi Crisci Tuscan-style restaurant chef Sal Grant to head the kitchen and Candice Chow, previously of the Rees Hotel Queenstown, to manage the restaurant.
Having worked alongside prominent hospitality figure Antonia Crisci, Mr Grant is inspired by a classic yet modern approach to Italian food.
He will lead a team of eight chefs in the kitchen and wants to offer Queenstown quality food that is "simple and tasty".
This would be achieved through using 65% imported Italian produce and 35% local, he said.
"It will be clean on the plate and presentable, but then again it will feed the families."
He likened the restaurant's appeal to that of popular celebrity hangout SPQR in Ponsonby Rd, Auckland.
"It will be a point of difference. Everyone here is doing a similar style of food.
There will be elements on this menu that no-one has seen.""It's real honest food, executed well and presented well. There's a lot of love there."
He backed the Timpano pasta, to become an overnight sensation.
"It's an elaborate, labour-intensive baked pasta dish that contains mozzarella, aromatic vegetables, meatballs, salami and other sumptuous morsels. Bellissimo."