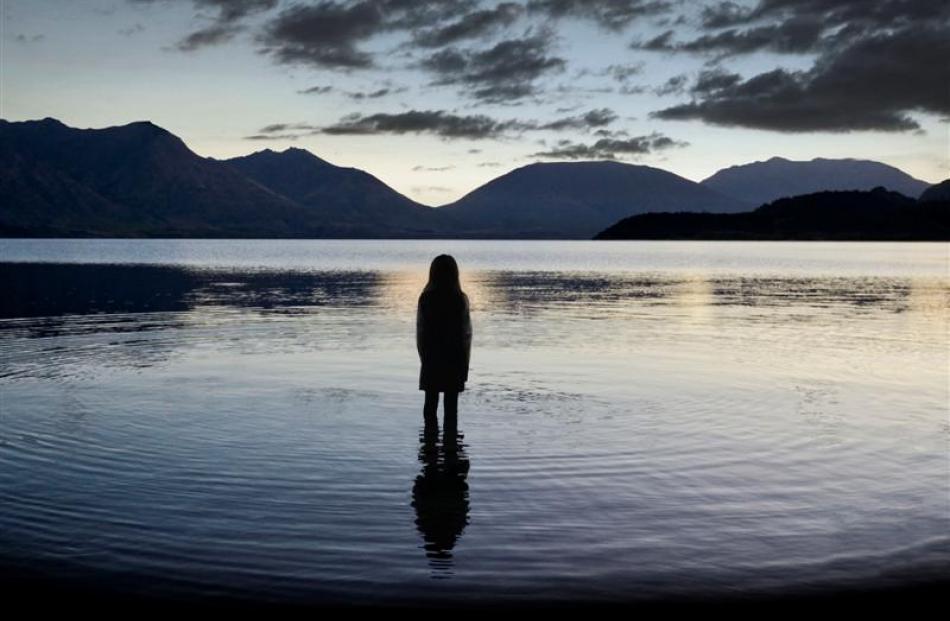 Mystery drama Top of the Lake, shot by Queenstown film industry talent on locations around the Wakatipu Basin, will premiere during the 2013 Sundance Film Festival in January and launch on UKTV in March.
Every episode will be screened back to back on January 20 in the Egyptian Theatre in Park City, Utah, followed by a question and answer session with the creators and cast.
The premiere will be the first time the festival has included a scripted long-form series in its line-up.
''I am excited to be returning to the Sundance Film Festival with Top of the Lake,'' co-director Jane Campion was quoted by Broadway TV World online as saying.
''I love crime mysteries and I wanted to write one that had room to expand like a true novel, so the idea of doing a six-hour-long story was very exciting to me.
''To be able to screen the series in its entirety for the film community is a fantastic opportunity.''
A daily contingent of about 65 cast and crew swelled to 200 people when extras were involved during the Wakatipu shoot, which used, with permission, Queenstown streets, Skippers Canyon, Glenorchy and both the Dart Valley and the Rees Valley over four months last winter.
The See-Saw Films production, created by Academy Award-winner Jane Campion and Gerard Lee for UKTV, BBC Two and Sundance Channel, stars Elisabeth Moss (Mad Men), David Wenham (Killing Time), Peter Mullan (War Horse), Cohen Holloway (Good For Nothing) and Holly Hunter (Saving Grace), with guest stars Lucy Lawless (Spartacus) and Robyn Malcolm (Outrageous Fortune).
In the remote mountains of New Zealand, a determined but inexperienced detective (Moss) investigates the disappearance of a 12-year-old pregnant girl, last seen standing chest deep in a frozen lake.
The investigation brings her in conflict with the girl's drug lord father (Mullan) and a guru at a women's camp (Hunter).
Film Otago Southland executive officer Kevin Jennings, of Queenstown, said this week Top of the Lake and its debut was a boost for the Southern and New Zealand film industry.
''It's great to have a product shot here be presented at such a prestigious event.
''I hope it encourages more international film-makers to consider the Southern Lakes for their location filming.''