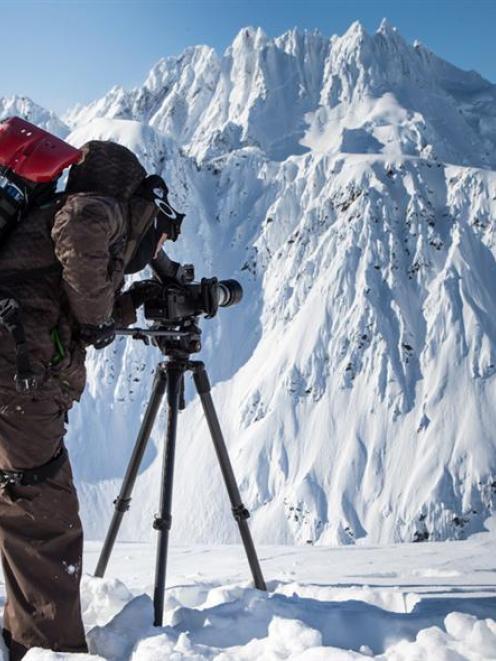 Wanaka film-maker Tim Pierce has won the New Zealand Mountain Film Festival's award for best New Zealand-made film for a second time.
His 25-minute film Red Bull Mates in Alaska follows Queenstown snowboarders Jake Koia and Roland Morley-Brown as they experience the fresh powder of the Alaskan backcountry for the first time.
Judged the winner of the $1000 prize by a panel of 20 long-term festival supporters, the film edited together footage of the downhill action with ''quite personal'' interviews with the snowboarders, putting it ''just a mile ahead of the others'', festival director Mark Sedon said.
''Anybody can make a movie with a whole lot of snowboarding clips, but to make it interesting to the masses you've got to show some personalities and feelings ... and he managed to do that really well.''
Mr Pierce was working out of town yesterday and could not be reached for comment. His earlier ski film The Whole Nine Yards - based in the mountains surrounding Mt Cook - won the festival's best New Zealand-made film award in 2011.
The festival finished in Wanaka on Tuesday night, when the winners of the best New Zealand-made film, the international film editing competition and the photography competition were announced.
The photography competition, new this year, was won by Ross McKay, of Lake Hawea. Helena Cook, of Te Anau, won the youth section.
Entries were received from throughout the world for the editing competition, which required raw footage of adventures in the outdoors to be condensed into a two-minute cut. It was won by Carla Braun-Elwert, of Twizel, with her entry What will you do in Wanaka?.
The film festival continues in Queenstown at the Memorial Hall today and tomorrow, with United States climber Kitty Calhoun's talk and various film sessions.
A final festival show will be held at the Golden Gate Lodge, in Cromwell, on Saturday evening.