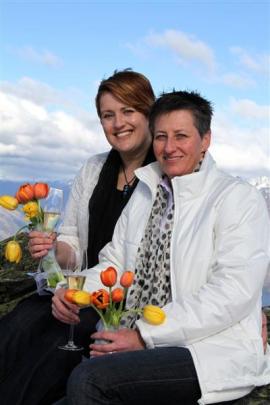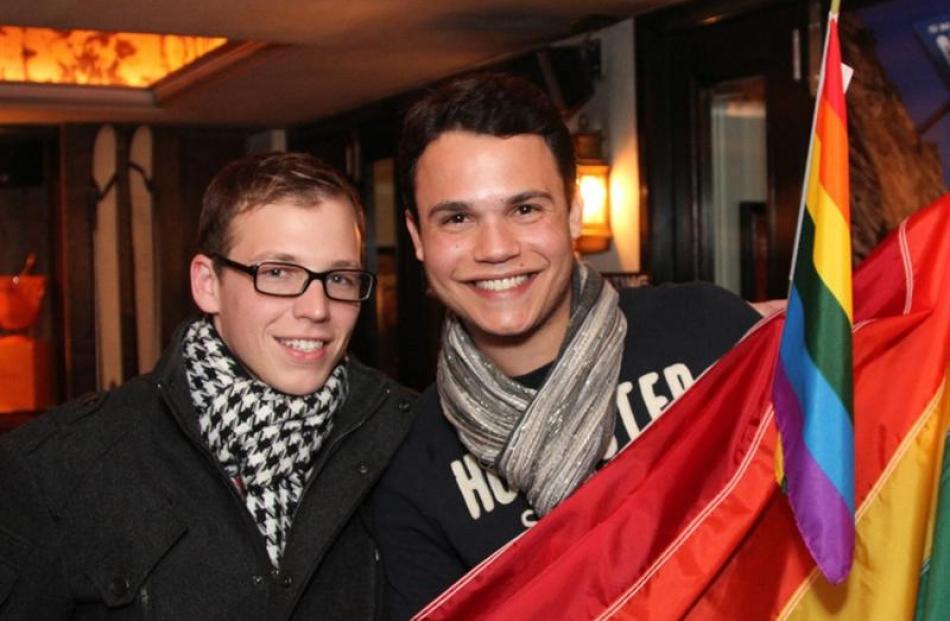 After waiting for the Australian Government to legalise gay marriage, an opportunity to tie the knot in Queenstown during the weekend proved too tempting for Gay Ski Week visitors Sandra Gibney and Jo Christie.
The couple had their civil union ceremony on The Remarkables on Sunday after winning a radio competition in a Gay Ski Week promotion before the week-long event, which began on Saturday.
Ms Gibney said it was a "sensational" and "amazing" way for her and Ms Christie to celebrate their hugely special day.
"We know it was all about having some fun, but everything about the day was so personal.
"We've had the rings in the safe at home waiting for the Australian Government to legalise gay marriage, but we're still waiting for that day to come.
"So when Mandy and Sally [Whitewoods, organisers of Gay Ski Week] talked to us about this opportunity, we couldn't say yes quick enough."
The couple own and run a cafe in O'Connell, New South Wales. They lived in Queenstown for three years from 2002 and have been together for more than 11 years.
"Everyone's been so supportive of our celebration, so we've now got a few phone calls to make to let the family know we've taken the plunge," Ms Gibney said.
Sally Whitewoods said she and Mandy were "privileged" to be witnesses to the civil union and it was a "real coup" to pull off such a significant event.
On Sunday night a sellout Rocky Horror evening at Dorothy Brown's Cinema in Arrowtown set the scene for the week, which combines skiing and boarding at Cardrona with off-mountain activities aimed at gay and lesbian locals and visitors from New Zealand and across the world.
Ms Whitewoods said the next "big party" would be tonight's Casino Royale gala evening at Skyline, which would include entertainment from LA Social Club. Guests could glam up.