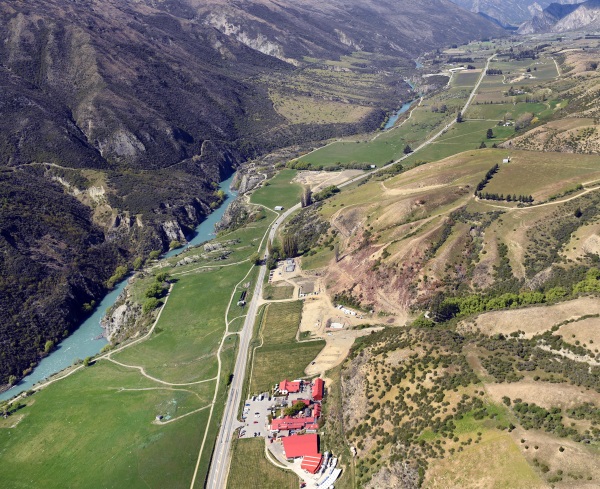 Owning a house amongst the vineyards is a real estate fashion as much in demand as an ocean view. And, as one viticulturist says, it's a bonus if your house is among vines someone else is responsible for. As Mark Price reports, conflict between vines and houses in Gibbston was foreseen decades ago, but the conflict lives on.
When former Mountain Scene managing editor and pioneer wine-maker Alan Brady bought a 10-hectare block of land in Gibbston in 1976, there were only a handful of sheep farming families there.
Fifteen years later, when the valley's grape-growing reputation had been established, he and others could see there would be pressure for residential development.
"That tends to be what happens wherever vines are developed around the world.
"People see it as an interesting environment to go and live in."
So to "protect our right to farm", the group created the Gibbston Valley Character Zone — adopted by the Queenstown Lakes District Council.
Brady, often dubbed the godfather of Central Otago wine, says the group wasn't against residential development, but wanted people who moved there to know it was an agricultural area — "that we made noise, and worked early and late, and had bird-scaring and things like that".
"By all means come and live next to our vineyard, but be aware this is what we do."
The potential for reverse sensitivity — where new arrivals complain about the activities of existing vineyards — was a "primary issue" in a recent Environment Court case before Judge John Hassan.
As one vineyard owner told Hassan, with in one 24-hour period he had one neighbour complain he was shooting rabbits and an other complaining he was not shooting enough.
Developer Graham Wilkinson wants to create sections for up to seven houses on 8.9ha of his land next to an established Gibbston vineyard.
And he believes he has the solution to the reverse sensitivity issue.
He would insist the purchasers of his sections use the affected party approval process to waive their rights to complain about vineyard activity.
While the character zone was created to ensure development didn't compromise the valley's productive potential, Brady, who now lives in Clyde, says the protection's been
"chipped away" over time.
"There's simply ongoing pressure from developers."
Former councillor John MacDonald represented the valley and believes it's time for the rules of the character zone to be "strengthened".
"It would be a great shame if we lose the wine-making area to become a housing area.
"We don't want to be gobbling up all that just to develop more and more houses."
But he admits there's a limit to what the council can do.
"If developers choose to throw money and money and money at the Environment Court … it's pretty hard to defeat them, really.
"He with the biggest chequebook wins."
Motorists travelling through the valley will soon see major changes going on at the Queenstown end with construction beginning on the next stage of the 330ha, $750 million Gibbston Valley Resort.
That'll include a nine-hole golf course, 180 visitor accommodation places and 85 houses.
Whether it is a start of, or an end to, large-scale development in Gibbston appears likely to remain in the hands of the courts.
But Brady's hopeful either way it won't be the end of the wine-making industry.
"Who knows if it [the resort] will be the death-knell for viticulture.
"I don't think it will, because the company is committed to wine-making."