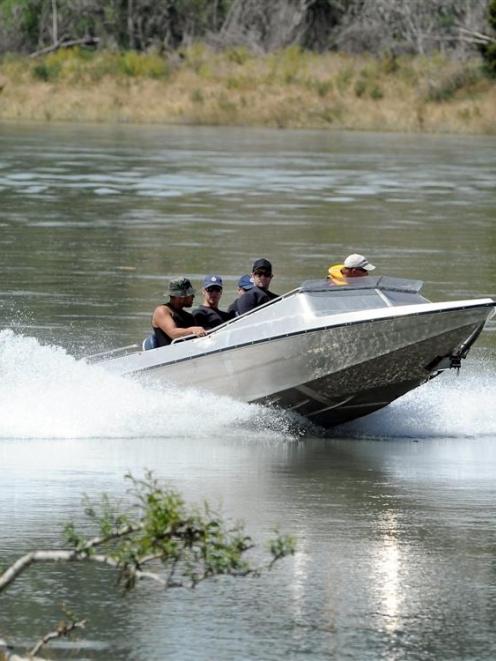 A private search for 18-year-old Blake Sinclair in and around the Clutha River will continue today.
Police yesterday concluded the official search for the Clutha Valley teenager, who fell into the river while kneeboarding near the Waitahuna River confluence on Saturday afternoon.
The river remained higher and murkier than normal because f recent heavy rain in the catchment area.
It was expected to return to its usual flow of between 400cumecs and 600cumecs within two weeks.
Yesterday police operated six jet boats on the Clutha River with searchers aboard.
They looked for signs of the teenager between the Balclutha Bridge and Waitahuna River confluence, as well as around the Clutha River mouth and along its Matau and Koau branches.
No sign of Mr Sinclair was found.
Senior Sergeant Richard Whitmore, of Balclutha, said police would reassess the situation once the river's water clarity improved, with a view to redeploying members of the national police dive squad.