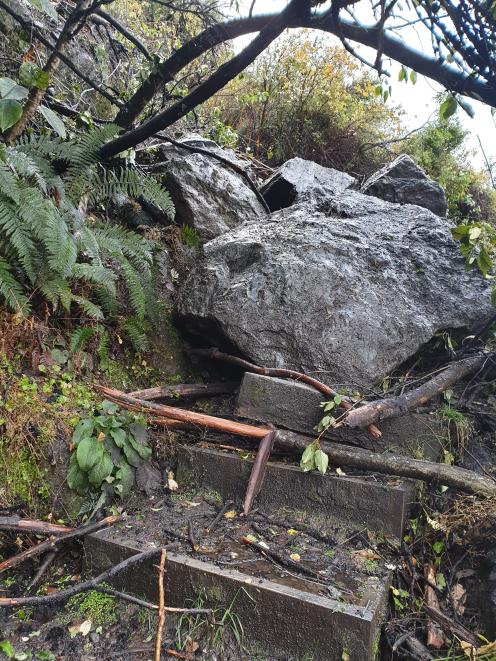 Tourists intending to hike three of Wanaka's most popular day walks over the next few weeks may have to find other options.
Both the Diamond Lake and Rob Roy glacier remain closed and at the end of the month the Roys Peak track will be closed for two months for lambing.
Department of Conservation communications adviser Bridget Railton said winter frosts, rainfall and freezing conditions had delayed repair work to the Diamond Lake track which closed on May 31 due to a rockfall and slip.
She said "the geo tech work'' on the Diamond Lake track had been completed, but the "grunt work'' involving abseiling, helicopter sluicing and debris clearing had yet to start.
The track should reopen by the October long weekend, she said.
In the meantime, the Rob Roy glacier walk remains closed indefinitely following a major slip on an existing erosion site in June.
Senior ranger Jamie McAulay said the erosion was located 2.5km up from the start of the track and they had to wait for the winter snow to melt before they could start investigating an alternate route.
He said finding a route that would not be affected by further erosion would be "challenging'', as would building the track as the area is not accessible with a digger.
The 16km Roys Peak track will also be closed from October 1 to November 10 for lambing.
During the next few months Ms Railton recommended walkers check the Doc website or visit their local Visitor Centre to get the best information for their abilities.
"There are plenty of great options for all abilities in the Central Otago region,'' she said.