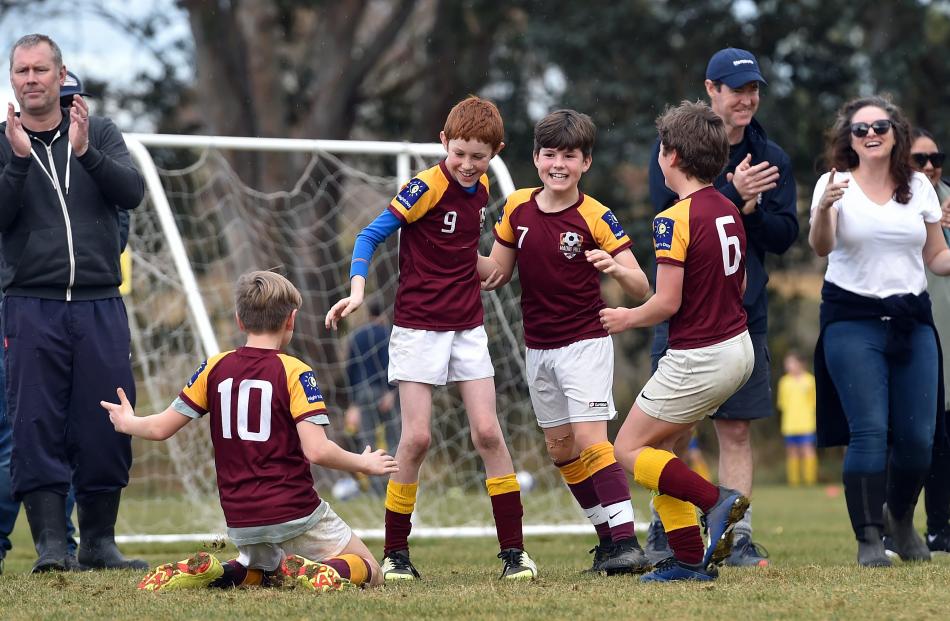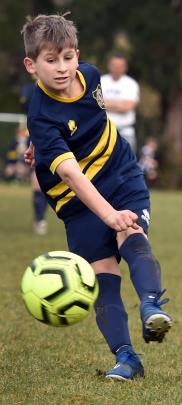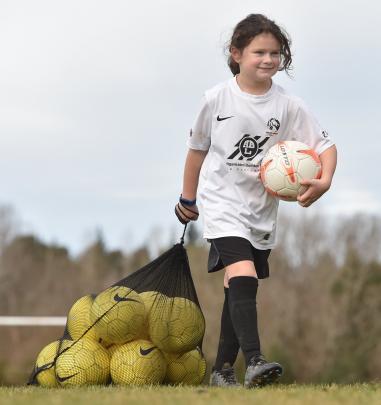 A warm winter's day set the scene for a successful seven-a-side football tournament in Dunedin yesterday.
About 75 teams, most aged 9 to 13, competed in the 44th Green Island Junior Football Club annual tournament at the Sunnyvale Sports Centre, in Green Island.
Clubs from around Dunedin, North Otago, Balclutha and Winton took part in the day, and for the first time teams from Queenstown and Cromwell joined the tournament.
Families and friends enjoyed temperatures above 17degC, cheering the grade 9 to 13 teams from the sidelines.
It was a particularly exciting day for Melchester Rebels who won the grade 11 final 1-0 against a Caversham team.
Coach Derek Morrison said the team had reached the semifinals for the past four years but had not made it to the final until yesterday.
"We are very happy ... it could not have worked out better."
It was an "amazing" result and a testament to every player on the team, he said.
Roslyn-Wakari Pegasus player Charlotte Evans, who was searching for the pitch where she would kick off the first of four games, was so excited over the tournament that she was up and ready by 7.30am, despite not needing to play until about noon.
On the other side of the field, Melchester Minions player Harvey Paardekooper scored one of the winning goals for his team which had been together for three years.
There was plenty of cheering and clapping from parents on the sidelines, as the team celebrated a 5-0 victory.
One pitch over, Maori Hill Country was bursting with joy and player Marley McLean dropped to his knees, skidding along the field, as his team beat one from Queenstown 1-0.
The tournament was cancelled in May because of the Covid-19 lockdown, but co-ordinator Vicky McLeod said it was decided the tournament was "what the kids actually needed" after lockdown, and it was rescheduled.
"The weather has been great and everyone is really enjoying themselves."
The day kicked off at 9am and the last games wrapped up by about 3pm.
Results were. —
9th Grade AM, Melchester Rovers; 10th Grade A, Melchester Minions; 11th Grade Div 1, Melchester Rebels; 12th Grade Div 1, Central Pick n Mix; 13th Grade Div 1, Maori Hill Country; 9th Grade PM, Dunedin Tech Maroon; 10th Grade B, Cromwell; 11th Grade Div 2, Awamoa Blue; 12th Grade Div 2, Melchester United; 13th Grade Div 2, Meadowbank.