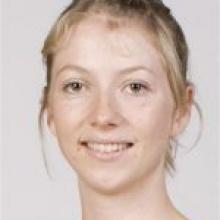 Dunedin-Based midcourter Camilla Lees would love to cap off a fine year by getting on court for her country.
The 20-year-old University of Otago medical student is one of three players added to the Silver Ferns squad for the world series in Manchester, a one-off test against England and two tests in Jamaica.
Lees, Charlotte Kight and Grace Rasmussen have been named in a 15-strong squad for the next phase of the campaign.
Lees and Kight have been selected on the back of strong performances for the Pulse and Tactix respectively during this year's ANZ Championship.
Both were part of the New Zealand side that won a silver medal at the world youth championships in the Cook Islands earlier this year. Lees told the Otago Daily Times she was delighted with her inclusion and was hopeful she would make her first appearance for the national side.
"I'm not sure what my chances are [of getting on the court]," she said.
"But I'm hoping that they will be looking at me for another midcourt option. Obviously, with Laura Langman and Temepara George in there, the Ferns are are looking really good at the moment. I'll just have to try my best.
"It has been such an awesome season and it just keeps getting better."
Rasmussen has been selected as a training partner, while Steel midcourter Liana Barrett-Chase returns after missing the bulk of the series against Australia with a calf injury.
There is no room, though, for Tactix midcourter Maree Bowden or Steel defender Sheryl Scanlan.
Despite losing the five-game series against Australia 3-2, the Silver Ferns finished positively with a 16-goal win over the world champion.
"We have shown steady improvement in the tests we've played so far, and looking ahead we have to consolidate on that," Silver Ferns coach Ruth Aitken said.
"Heading to England and Jamaica, we are looking to grow the depth we have and continue to build on our performance."
The inaugural world netball series, which will be staged in Manchester next month, has attracted much attention.
Among rule innovations set to shake the game up are power plays, during which goals are worth two points, and the doubling of points for shots landed from outside the circle.
The series will involve the world's top six netball nations: Australia, New Zealand England, Jamaica, Samoa and Malawi.
Games will be played over four 6min quarters with three 2min breaks between periods.
---
- Rule innovations for world netball series
• 6min quarters with three 2min breaks.
• Rolling substitutions.
• Each team will nominate one quarter as a power play.
• Any goals they score during that period will be worth double.
• Shooters can shoot from outside the circle, doubling the value of goals. In a power play, a successful goal from outside the circle would be worth four goals.
---
- Silver Ferns Northern tour
Team: Liana Barrett-Chase, Temepara George, Katrina Grant, Paula Griffin, Joline Henry, Charlotte Kight, Laura Langman, Camilla Lees, Wendy Telfer, Anna Thompson, Maria Tutaia, Irene van Dyk, Larrissa Willcox, Casey Williams (captain).
Training partner: Grace Rasmussen.
- Silver Ferns schedule
World series, Manchester, October 9-11
• v England, Bath, October 15
• v Jamaica, Kingston, October 20
• v Jamaica, Kingston, October 22
---