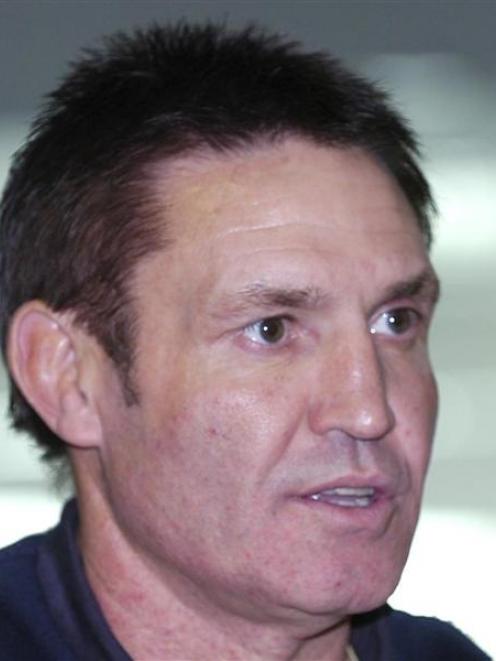 Highlanders coach Glenn Moore said the laws intended to clean up the breakdown have, if anything, made it more confusing.
Moore, although not ready to concede his side is out of the play-off picture, said his side was not clinical enough at times in the loss to the Stormers, and blew a couple of vital opportunities in the second half.
"It was a physical bruising encounter between two desperate sides. But they just seemed to be a lot more clinical than us and they really fronted up in the set piece," Moore said.
Moore said he was disappointed in his own side's set piece.
They wanted to attack the Stormers in the scrum, but that failed to materialise.
The Stormers had a top class line-out, and they used it well.
Moore said the breakdown was the usual hectic part of the game, but conceded it was becoming difficult to know what was right or wrong.
"It is becoming a bit of a grey area now. The new rules that have been brought in are supposed to make it easier to police but it has actually made it more difficult," he said.
Moore said the side needed to show more composure, with a sign of panic at times at the back.
He said the Stormers possessed a top defence but his players needed to run at the inside shoulder more, and turn them round.
The ill-judged kick which led to the Stormers' first try was definitely not part of the game plan.
He said if they bagged 15 points in the next three games, anything was possible regards the play-offs.
The side would take a 26-man squad to South Africa and Perth, with lock Ross Kennedy and centre Brett Mather not making the trip.
He said too much of the Highlanders ball was slowed down at the breakdown, and attacking the Stormers scrum did not go to plan, although he felt the Highlanders scrum came back well in the second half.
Stormers coach Rassie Erasmus praised his side, and its attitude in defence.
There had been plenty of tests and disruptions during the six-week tour so it was great to come out and win, Erasmus said.
He paid tribute to lock Andries Bekker, who had a storming game, although he may have inured his ribs during the match.