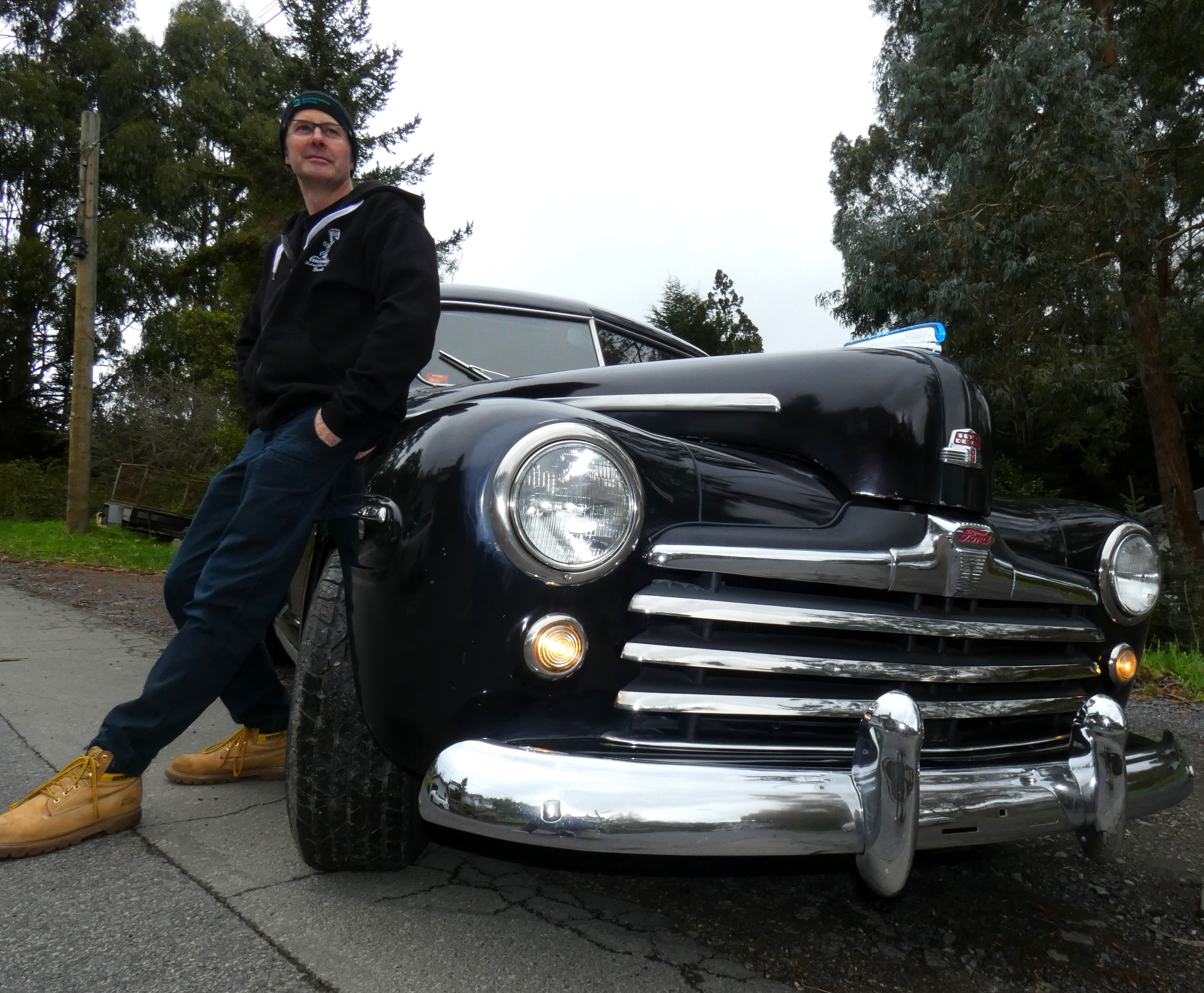 When Reuben Kinghorn took possession of his classic Ford about two and a-half years ago, he discovered a dark secret.
His 1947 Ford Club Coupe Super Deluxe, which was imported from California in the United States in 2010, had a grey exterior, but underneath masked a darker truth.
Mr Kinghorn spent about 120 hours carefully wet sanding the entire body and discovered a beautiful glossy black finish that had been hidden behind ''a really bad coat of primer''.
''The black paint was a total surprise, I didn't know it was under there.''
During the Covid-19 pandemic lockdown, Mr Kinghorn fully rewired the car. It had a digital dashboard, LED lights in the rear window and a blue light in the front hood ornament.
''It has been tastefully done, like an early hot rod would have been done in the early '70s.''
Mr Kinghorn, who is president of the Conrodders Rod and Custom Car Club, said the beauty of hot rods was there were ''no rules'' as to how they could be customised.
''You can personalise it to how you want your hot rod to be.''
His Ford had been converted to right-hand drive, the suspension had been lowered, and it had late model running gear, in this case an engine from a 1969 Chevrolet Camaro.
''Basically when they hotrodded back in the day, they used whatever higher performance motor they could get their hands on, and that is why this has got the Chevy motor in it.''
He had christened his car ''Capone'' after New York gangster Al Capone as it had the dark, menacing look of a prohibition era car, with black curved steel and white wall tires.
''And because Capone died in 1947,'' Mr Kinghorn said.
HOT ROD SHOW
Polished chrome and plenty of horsepower will be on display at a hot rod show coming to the Edgar Centre on the weekend of July 10 and 11. 
Eight local hot rod and muscle car clubs from across Otago, called Zone 10, have combined to organise the event. 
Zone 10 show committee member Gerard Perkins said the eight clubs were all affiliated with the national body, the New Zealand Hot Rod Association, which was celebrating 60 years of hotrodding in New Zealand. 
''This show is really a display of hot rods and muscle cars, mainly of American origin,'' Mr Perkins said. 
The show is open from 10am to 5pm on Saturday and 10am to 4pm on Sunday.