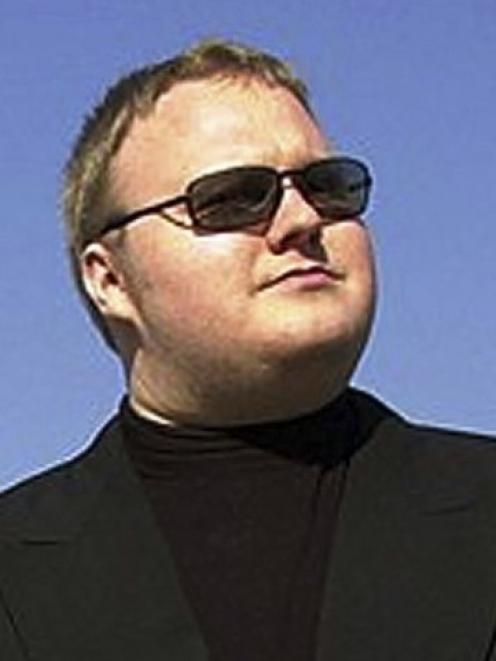 MediaWorks has cancelled an advertising campaign for internet millionaire Kim Dotcom's new business, Mega, which is due to be launched on Sunday.
The new online data storage facility, a successor to the defunct Megaupload, promises to be an online haven for internet users, which he has previously said will be "powered by legality and protected by the law".
On Twitter today, Dotcom said MediaWorks had cancelled a radio advertising campaign which had been booked prior to the launch.
"Apparently some music labels complained to MediaWorks about our radio ads. Booking of over 500 ad plays terminated. Wow!!!
"Not blaming MediaWorks. They are a great company with great people. It's the music labels that are abusing their power, again."
Dotcom appealed to non-MediaWorks radio stations to play the advertisements instead.
A MediaWorks spokeswoman confirmed the campaign had been pulled.
"For commercial reasons we are not playing the Kim Dotcom advert."
She would not provide further information about why it had been canned.
"When it comes to details of relationships with all of our clients, including Mr Dotcom, we keep those arrangements pretty confidential."
She said pulling an advertising campaign was a "unique situation" for MediaWorks.
Dotcom and colleagues Finn Batato, Mathias Ortman and Bram van der Kolk were arrested and charged with criminal copyright violation and jailed following a high-profile raid on his mansion north of Auckland about a year ago.
Dotcom previously told the Weekend Herald of the new business: "If I win my case and Mega becomes a powerful business that creates thousands of jobs, I get involved in start ups and have contributed to the economy - then I want to be New Zealander of the year."
A preview to the Mega site gives this explanation as to its function: "In the past, securely storing and transferring confidential information required the installation of dedicated software. The new Mega encrypts and decrypts your data transparently in your browser, on the fly. You hold the keys to what you store in the cloud, not us."
- Matthew Theunissen of APNZ