The Dunedin City Council is jumping on board the Cadbury factory ownership drive and may buy part of the site to help the fledging company.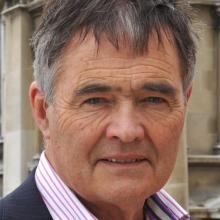 Mayor Dave Cull said there was broad council support for Jim O'Malley's pledge drive, which Dr O'Malley, a city councillor, launched in a personal capacity in a bid to keep chocolate production in Dunedin.
''In the event that this thing gets off the ground, council would be looking very positively at being of assistance ... particularly around the ownership of the land or rates relief, or the cost to the fledging company of the premises.
''Council has a property division. We have investment properties.
''That would mean that the company didn't have to find the capital to buy the land. It would just be paying rent.
''I can't promise, but that would be the area where council could most productively look to support,'' Mr Cull said.
He confirmed the options included buying land.
Asked why the council was now getting involved, Mr Cull said Dr O'Malley's project ''would not have even got off the ground if it hadn't been for my efforts''.
Mr Cull said he brought city leaders such as Dr O'Malley together in the wake of the shock announcement in February that Mondelez was closing the factory.
Mr Cull said he was not surprised by the wide public support for the ''splendid initiative''.
The pledge drive passed $4.5million yesterday, almost a week after it was launched.
Dr O'Malley said he was pleased the council wanted to support the project, particularly if it helped the company to get established.
When he launched the pledge drive, Dr O'Malley said he would undertake a formal capital-raising exercise if it raised between $5million and $10million in two weeks.
Yesterday, he said the focus was on finding the right mechanism to raise capital.
A representative of the New Zealand stock exchange had been in touch to discuss the matter.
''They're kind of interested. They've been following it from afar.''
The timeframe would probably not allow for a capital float on the stock exchange, and Dr O'Malley was looking at other options.
The most likely was crowd-funding to secure smaller amounts, and equity injections from larger investors.
''We're also starting to get some nibbles from individual [significant] investors.''
Under Dr O'Malley's plan, Dunedin Manufacturing Holdings would make the Cadbury Kiwi confectionery under licence for Mondelez and also look to wider production.
The fledging company would operate in the north end of the site, in the warehouse building.