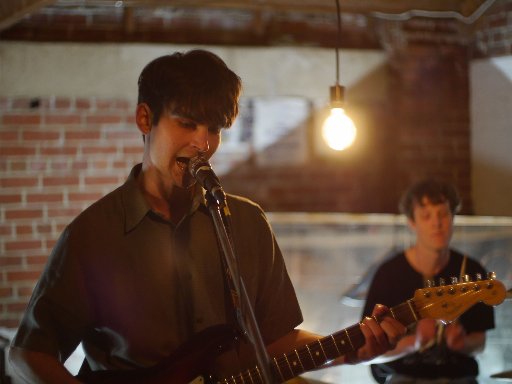 When I saw that Green MP Chloe Swarbrick was in the line-up for a gig I got excited because I thought she might be a secret DJ, a la Jacinda Ardern, but apparently she's just here to speak.
Swarbrick rose to prominence during the 2016 Auckland mayoral race when, as a relatively inexperienced 22-year-old up against a phalanx of established politicians, she finished third. She'll be MC-ing and speaking at Re:Fuel on Tuesday alongside three of Dunedin's best bands; Kane Strang, Koizilla and The Rothmans.
It was second-year politics and history student William Dreyer, of Campus Greens, who came up with the idea of a gig fusing politics and music.
''We were brainstorming ways to get youth to the voting booth; because it's so important, you know? It's our futures.
''I thought of the idea of having a gig, which was about getting the vote out, increasing enrolment and that sort of thing.''
It's a worthwhile goal. As those who will be most affected by long-term issues, such as climate change, youth should have their say but, for some reason, only 60% of the 18 to 24-year-old demographic voted in the 2011 election. Turnout was even worse in 2014. Compare this to the 50 to 54-year-old demographic, 80% of whom voted, and the problem becomes obvious.
Dreyer isn't sure a gig will make a difference, but reckons it's worth trying because ''the entire direction in New Zealand could be different if everyone who's young enrolled to vote''.
''Chloe's a role model ... we're youth, but we're not alienated or apathetic about politics. It's not just old people in politics.''
However, for those who are alienated or apathetic, there's always the option of ignoring anything political and just enjoying the incredible line-up of music. Dreyer 's stoked so many great bands were keen to play, and so am I because it means I get to see three of my favourite Dunedin bands at one gig without paying a cent!
Kane Strang plays smart indie guitar pop, and was more than happy to take part despite being between a New Zealand and Australian tour. He's big time, but apparently still cool.
Koizilla aren't quite that big yet, but nobody has ever gone to a Koizilla show and not had a good time. They play energetic and engaging psychedelic rock with aplomb, while The Rothmans, my favorite Dunedin band for many years, is still one of the best live experiences around even if their brilliance has so far proven difficult to capture in the studio.
But let's get back to the politics because there's an election coming up and it's an important one.''If you do want that strong push on climate issues, environment issues ... I know Labour's been adopting Green policies, but you need that backbone to kind of see it through,'' Dreyer said.
Judging by the conspicuous lack of any climate change discussion by the major parties in either of the televised debates so far, Dreyer's assessment is looking pretty spot on.
He's entirely up front about who he and Campus Greens would prefer people to vote for, but I don't think that's a problem. Politics affects everyone and political discussion shouldn't be pushed to one side, it should be everywhere, even at gigs and in music columns.
By Fraser Thompson
The gig
Green the Vote featuring Chloe Swarbrick, Kane Strang, Koizilla and The Rothmans, Tuesday, September 12, at Re:Fuel. Doors 8pm, first band 9pm. Free or gold coin donation.