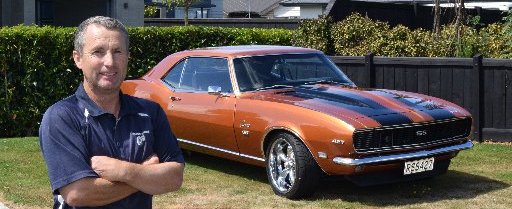 Wayne McFarlane spent a fortnight in the dog-box after buying his 1968 Chevrolet Camaro.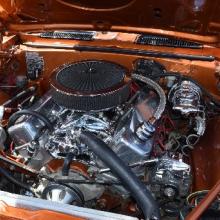 He bought the American muscle car online about 15 months ago, without telling his wife Robyn.
"She didn't talk to me for a couple of weeks . . . she was dark for a wee while."
She was dark because there were already two American muscle cars in the garage.
He imported a wrecked 1966 Ford Mustang Notchback about 12 years ago.
The project to rebuild the Mustang took about a year.
About seven years ago, he imported a 2011 Dodge Challenger.
But time is a healer and his wife loves owning a Camaro, he said.
"She has a smile on her face when she drives it."
The car has a six-speed manual transmission and a big block engine producing more than 460 horsepower.
A reason for entering it in the Great USA Day was to enjoy  the reactions of people appreciating his car.
When asked which car he would save first  if his house was on fire, he quickly answered: "Definitely the Camaro".
Check out other The Great USA Day stories below:
US cars' big day out fun for all
Camaro latest in car collection
Rare 1956 continental making show debut
Pair of Ford Vics to star at show