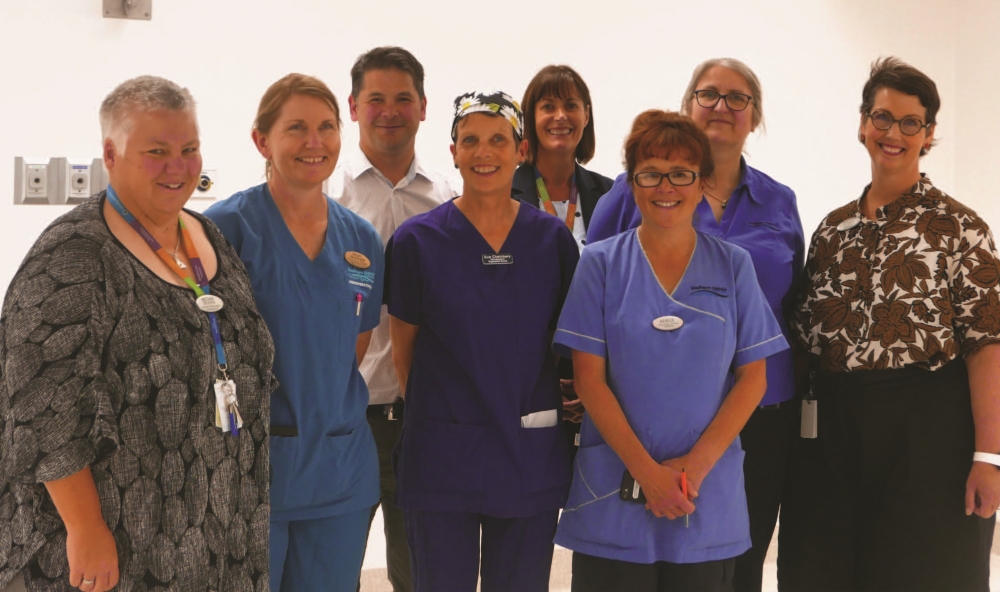 A new Operating Theatre and Post Anaesthetic Care Unit (PACU) at Queen Mary Maternity Unit at Dunedin Hospital was officially opened with a blessing on Monday.
The ceremony was led by Matapura Ellison, Southern DHB Kaumatua who welcomed manuhiri (guests). The unit was blessed by Maori Chaplain, Rev Maureen Cribb along with Rev Joy Hamilton-Jones.
Almost a year in the making, the state of the art theatre brings benefits for mothers, their babies, whānau, and staff. New mothers are able to be cared for in a space that meets contemporary standards ensuring that privacy and dignity can be maintained, and the clinical teams now have a modern environment to work in.
Speaking at the blessing Southern DHB Director of Midwifery, Heather LaDell said she was delighted to see the opening of the new theatre. "We now have a fabulous new improved operating theatre in the Queen Mary Maternity Unit which will enable our multi-disciplinary teams to work together more efficiently to look after our mothers, babies and whānau."
The refurbishment project included the removal of wall linings and services in the existing theatre to allow a full rebuild of the theatre to create improved patient flow and upgraded services. To ensure the main operating theatres weren't impacted by the upgrade, one of the original two Queen Mary theatres (a clinical supplies room), was upgraded and used as an operating theatre. It has worked so well the team will continue to use it providing more operating theatre capacity for the unit.
Queen Mary Charge Midwife Manager, Fiona Thompson thanked all the staff who have worked so hard to make this happen from the executive level to the cleaning staff. "Everyone involved has been adaptable and patient. It's fantastic to see the theatre opening and to look forward to the benefits for our new mums, their babies and whānau as well as for our staff."
Check out these other Better Health South Stories:
Better Health South - Board Update February 2021
Survival skills in challenging times
Lakes District Hospital patients benefit from generous donation
Reminder to get your FREE measles vaccination
Public Health Announcements