Recent tasting sessions have taken me hither and yon across a range of wine styles, so the mention of a flight of (what would turn out to be superlative) pinot noirs brought a warm smile to the faces of my dynamic tasting duo of Collins and McLaren (neither Batman nor Robin in sight).
This grouping definitely takes the pricing to higher ground, and ranges from the vibrantly youthful to some with a little bit of age, but with Christmas and New Year coming up, it did seem like time for a bit of a splurge.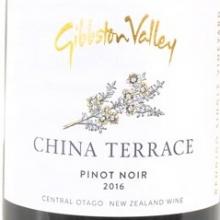 2016 Gibbston Valley China Terrace Pinot Noir
Price: $65
Rating: Excellent to outstanding
Hints of bonfire smoke, sweetly lifted fruit and savoury elements, adding toasty oak touches with time. An earthiness to the palate, yet marvellous purity of fruit showcasing finesse over sheer power. Builds in chewiness and fruit sweetness, while the tannins and acidity kick in to the ever more savoury palate.
Fantastic length.
2014 Chard Farm Mason Vineyard Pinot Noir
Price: $69
Rating: Very good
Subtle nose with florality, a hint of wildness and barnyard, with a sweet/sour and savoury interplay. The bramble and wild herb accented palate offers a cooler feel to the fruit, lighter in weight, a brightness to it, showing developed characters rather than up-front fruit.
Different to many, and would be complementary with food.
2015 Craggy Range Aroha Pinot Noir
Price: $135
Rating: Outstanding
Savoury nose, bacon fat, wild herbs and fragrance, becoming utterly alluring and beguiling with time. Silky entry, a core of sweet fruit, a toffee note at first; the wine showing superb elegance and power without weight. Real energy here, the developing chewiness and bright acidity emphasise its youthfulness. 
A delight.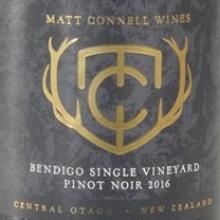 2016 Matt Connell Wines Bendigo Single Vineyard Pinot Noir
Price: $67
Rating: Excellent
Bright and sappy nose with tilled earth, dustiness, savoury elements, showing increasing cherry, dark fruits and liqueur fruits over time. Ripe and sappy palate, that core of intense sweet fruit intertwined with savouriness offering a tingly lift before the long lip-smacking, earthy close.
Brashly youthful for now; sure to score higher with time.
2012 Misha's Vineyard Verismo Pinot Noir
Price: $75
Rating: Very good to excellent
Pungent nose showing development, the fruit meshed with toffeed oak and umami elements becoming: evolving and changing becoming fragrant with forest floor, wood polish and warm leather notes. An intensity yet lightness to the sweet and savoury palate with a real, tangy zestiness finishing dry.
Lots going on here.
2016 Gibbston Valley School House Pinot Noir
Price: $65
Rating: Excellent to outstanding
Voluminous nose; at once savoury, earthy and dusty with dark fruits ever-present. Powerful palate entry, silky, those savoury notes joined by wild herbs with the top note of sweet fruit hinting at blueberry, yet never over-sweet.
Big, bold and youthful, a mouthful for now, yet clear potential over the immediate drinkability.