After an early surge of enthusiasm was dampened by spring and early summer rains, my barbecue has sat somewhat forlornly unwanted on the deck.
The arrival of March has rekindled my keeness for firing it up (before it's too late!), and my thoughts have turned to hearty reds.
Australian shiraz really does hit the spot: that warmth of the summer sun in a glass helping to keep the gathering evening chill at bay.
The Kiwis put in an appearance too, labelled syrah, of course, and keep the transtasman rivalry going.
2016 Pirathon Silver Barossa Shiraz
Price: $35
Rating: Excellent
Brooding nose with blackberry, dark fruits, tar, a hint of boysenberry perhaps. Initially a little tight, but opens up beautifully becoming rich and mouthfilling, the densely packed fruit combining with some mint and leaf notes and powerful tannins to create a very tasty whole. There's a chewiness and fruit sweetness, yet it finishes attractively dry.
Sumptuous.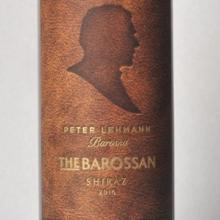 2016 Peter Lehmann The Barossan Shiraz
Price: $24.99
Rating: Very good
Sweetly fragrant oak lending its scents to the red berry fruits, roses and leafy elements. The fine, medium-weight palate shows good balance, the fruit neatly melded with tilled earth, charry touches and hints of spice with the tannins well integrated.
This shows the new restraint in Aussie reds, a deft winemaking hand crafting a lovely daily drinker.
2015 Taylor Made French Oak Shiraz
Price: $24.99
Rating: Very good
Sweeter fruited nose with berry compote, blackcurrant and leaf. Noticeably sweeter fruited palate with red fruits, spice vanilla and mint. Supple in the mouth yet there's tannin structure there. Time sees the sweetness on the nose diminish, while a confectionery/candy floss element grows on the palate.
Classic Aussie summer sunshine in a glass.
2016 Pirathon Gold Barossa Shiraz
Price: $99
Rating: Excellent to outstanding
Perfumed nose, ripe dark fruits with hints of smoke and euacalypt. Mixed red and dark berryfruits flood the palate, that eucalypt note coursing through its veins, adding savoury licorice notes. While fruit sweet, this remains dry, the powerful fruit neatly balanced by fine tannins that build as the wine opens up.
Supple, generous and a delight to drink. 
2018 Lost Garden by Trinity Hill Hawke's Bay Syrah
Price: $29
Rating: Very good to excellent
Ripe nose with a hint of char. Mixed red and dark fruits, spices and black pepper.  Milk chocolate and berries flood the palate, raspberry too as this wine flows neatly through the mouth; allowing the grainy, chewy tannins to balance the fruit weight, while the long, dry finish has an lip-smacking quality.
Time sees the bright, vibrant, youthful brashness more evident.
2016 Mission Jewelstone Gimblett Gravels Syrah
Price: $50
Rating: Excellent to outstanding
Intriguing nose with struck match, bonfire embers, dark fruits, chocolate & tilled earth.  An exercise in tightly coiled latent power, ever changing in the glass. Black pepper & spice, dark fruits/berries, bright acidity and big yet fine tannins that have a savoury/stalky element to them, with a surprising coolness to the close.
Already fascinating but the best is clearly yet to come.