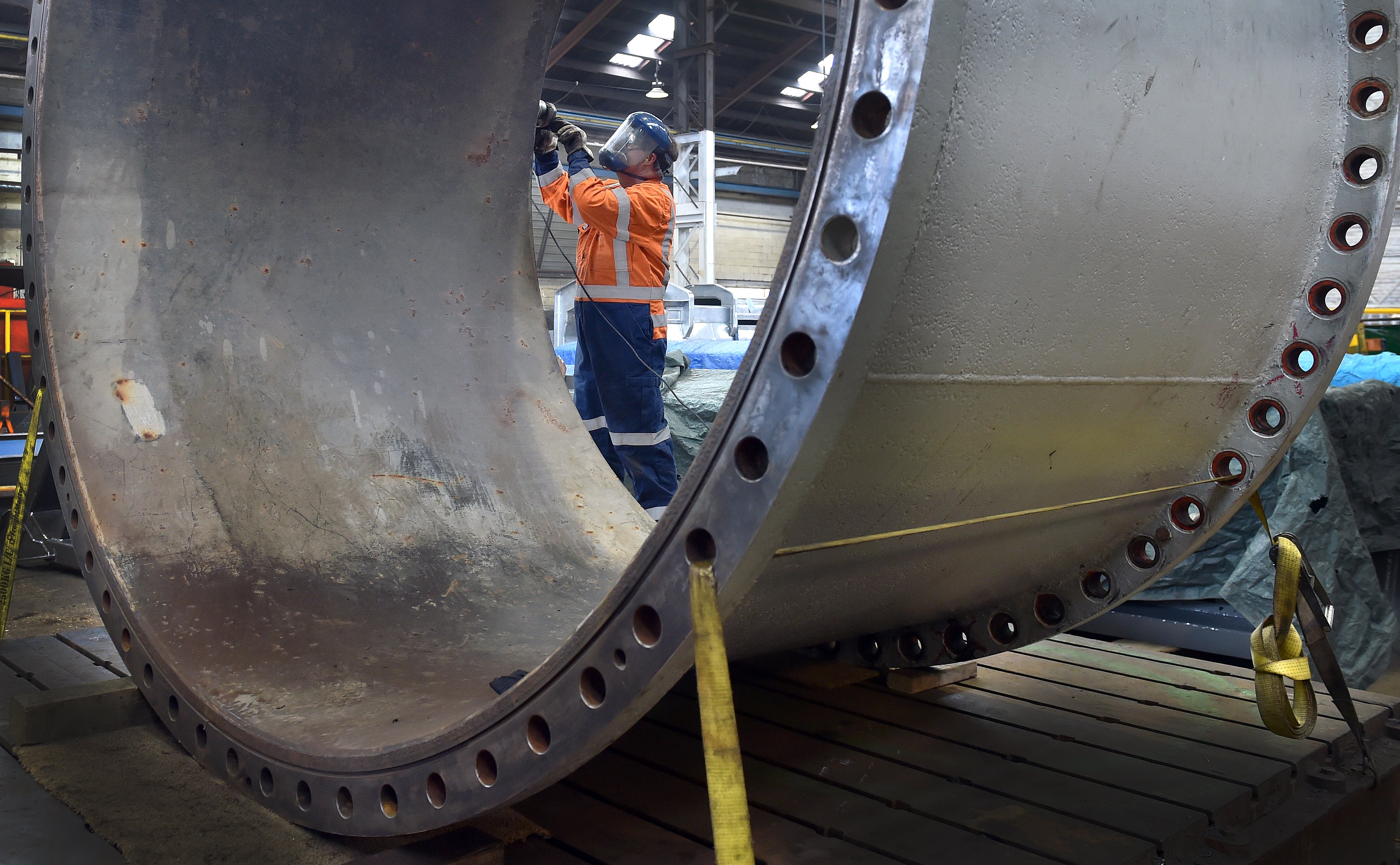 Business and farming leaders in the South are joining a chorus of similar stakeholders throughout the country hoping the Labour Party forms its own government rather than going into a coalition with the Greens.
Labour won 64 seats according to Saturday's preliminary results and can govern alone if it chooses.
Farra Engineering chief executive and Southern Otago Regional Engineering Collective chairman Gareth Evans said he was not surprised by the result, just that it was more comprehensive than expected.
"It's good in a sense that Labour have an absolute majority so that they have to be accountable for everything that they do from here on in."
Mr Evans said he had concerns Labour's promise of minimum wage and sick leave increases would squeeze businesses "that are doing it tough right now".
"That's a real concern, including for us."
He wanted to see a focus on supporting manufacturing businesses — through grants rather than loans — that committed to improving productivity.
The country's manufacturing sector struggled with productivity by global standards, he said.
He also wanted continued increases in investment in the trades.
Federated Farmers Otago president Simon Davies was unsurprised by the result, saying he wanted to see Labour govern alone because he was concerned about Green policies such as a wealth tax.
"In some ways, as a farmer, I'm probably relieved Labour could govern alone if they wanted to."
He called on the new government to do better at championing agriculture in this country.
"I did feel at times in the previous term he [Damien O'Connor] struggled to champion the industry of which he was the minister ... which was a bit frustrating and disappointing."
Otago Southland Employers' Association chief executive Virginia Nicholls said her member businesses wanted to see a clear plan forward, "including charting the course towards economic recovery through transformation".
"Restoring economic performance should be the government's main priority, with the consequent benefits that flow to businesses, workers and communities," Mrs Nicholls said.
She supported Labour's plan to try to renegotiate a later closing date for the Tiwai Point smelter as it would give an opportunity to investigate ways to replace the nearly 1000 direct jobs there.
Deloitte tax partner Phil Stevenson said it was clear voters sought stability in a time of a crisis and flocked to Labour.
"The business community has valued the assistance provided to businesses over recent months, but it will now be hoping for a stable environment that will allow them to get on and rebuild and grow their businesses without significant cost being added," he said.
Businesses would also be hoping Labour's clear mandate would allow it to be nimble and make fast decisions to help kick-start the economy, he said.
Hospitality Association Otago president Mark Scully said he wanted to see Labour govern alone and continue to focus on managing the Covid-19 pandemic well.
"Tourism is crucial to hospitality. While all the other things are important — the economy, the recession, interest rates, all those things — number one is to make sure we get our borders open safely and get back to some form of tourism in the foreseeable future."
He was concerned about increases in the minimum wage — which Labour has promised to increase from $18.90 to $20 an hour in 2021 — and its ripple effect of pushing up other wages.
"I think the intention is to bring the bottom level up to a more liveable wage. But unfortunately, whether you like it or not, it does put pressure across the entire spectrum of workers."
Retail NZ chief executive Greg Harford said he hoped the election result would keep the economy ticking over.
"The most important thing from a retail point of view is to keep the economy going and to keep consumer confidence high and to keep consumers out spending.
"We're hopeful the government will take that message on board and keep doing things that will keep money circulating through the economy."
Retailers were also concerned about the minimum wage going up, but there was still much detail to be worked through before that and other employment-related policies became a reality.
Additional sick leave and fair pay agreements would "potentially have huge impacts on the retail sector", Mr Harford said.