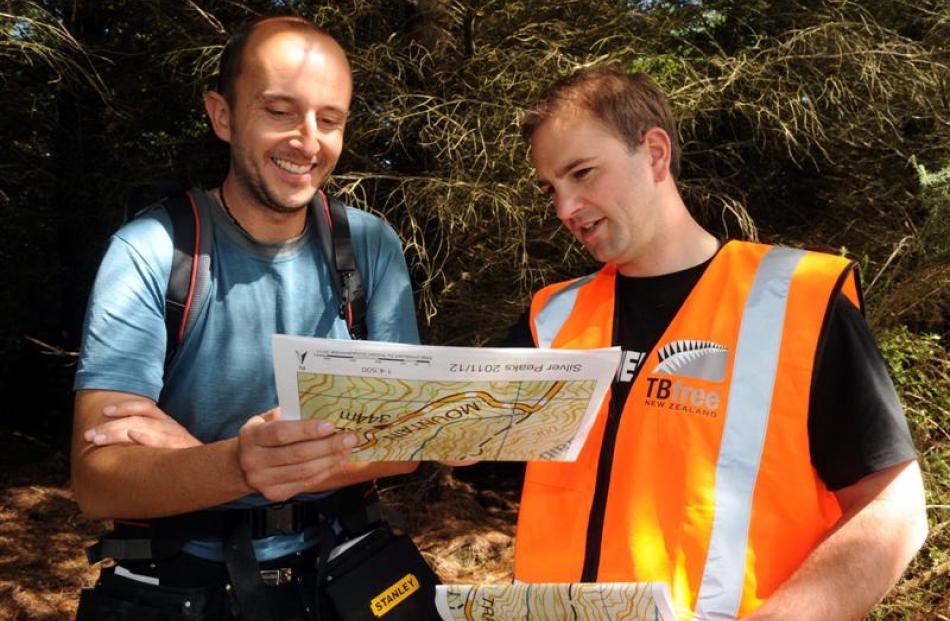 A recent aerial 1080 operation in the Silver Peaks area has had several benefits - not only have rat and possum populations been knocked to zero but researchers have had a chance to study the impact of 1080 on the resident South Island robin population.
All the individually colour-banded robins monitored in the area before the operation have been re-sighted alive.
The Silver Peaks area, north of Dunedin, is strategically important to the Animal Health Board as it provides a buffer between the Dunedin City and Otago Peninsula, where the possum populations are free of bovine tuberculosis (Tb), from the areas to the north and east where Tb is endemic in the wild animal population.
The operation, undertaken in September, was designed to knock down possum numbers to control the spread of Tb.
It was also expected to bring additional benefits to the area's biodiversity through the by-kill of rats and mice, also major conservation pests.
For University of Otago researcher and masters student Robert Schadewinkel, it was a "golden opportunity" to study the impact - be it positive or negative - on the robin population.
While robins had been studied generally with regards to 1080 in the past, methods of applying 1080 had changed since then.
Coupled with having an individually-banded population, and it was a rare opportunity. In the past, using the old methods of poisoning, individual robin deaths had been recorded, Mr Schaedewinkel said.
Discovering all the robins alive was "very good news" and a lot of new information had been gained during the project, he said.
Before the operation, 22% of the 70 chew-tracking cards deployed in the study area indicated the presence of possums; 17% indicated rats; and more than 40% indicated mice.
The chew-tracking cards, which were relatively new, were developed and tested by Landcare Research.
Using a special peanut butter blend, they were a multi-predator detection tool, with the species able to be identified through the different chew marks.
Three weeks after the drop, chew cards placed in identical positions, using GPS technology, indicated zero possum or rat activity, and a reduction in mice activity to only 7%.
Chew-track cards at a control site at Silverstream, where no 1080 was applied, showed 30% in possum activity, 61% in rat activity and 57% in mice activity during the same period.
The study was continuing to monitor the breeding success of the robin populations in both study areas. A comprehensive research report with all results was expected to be completed by January.