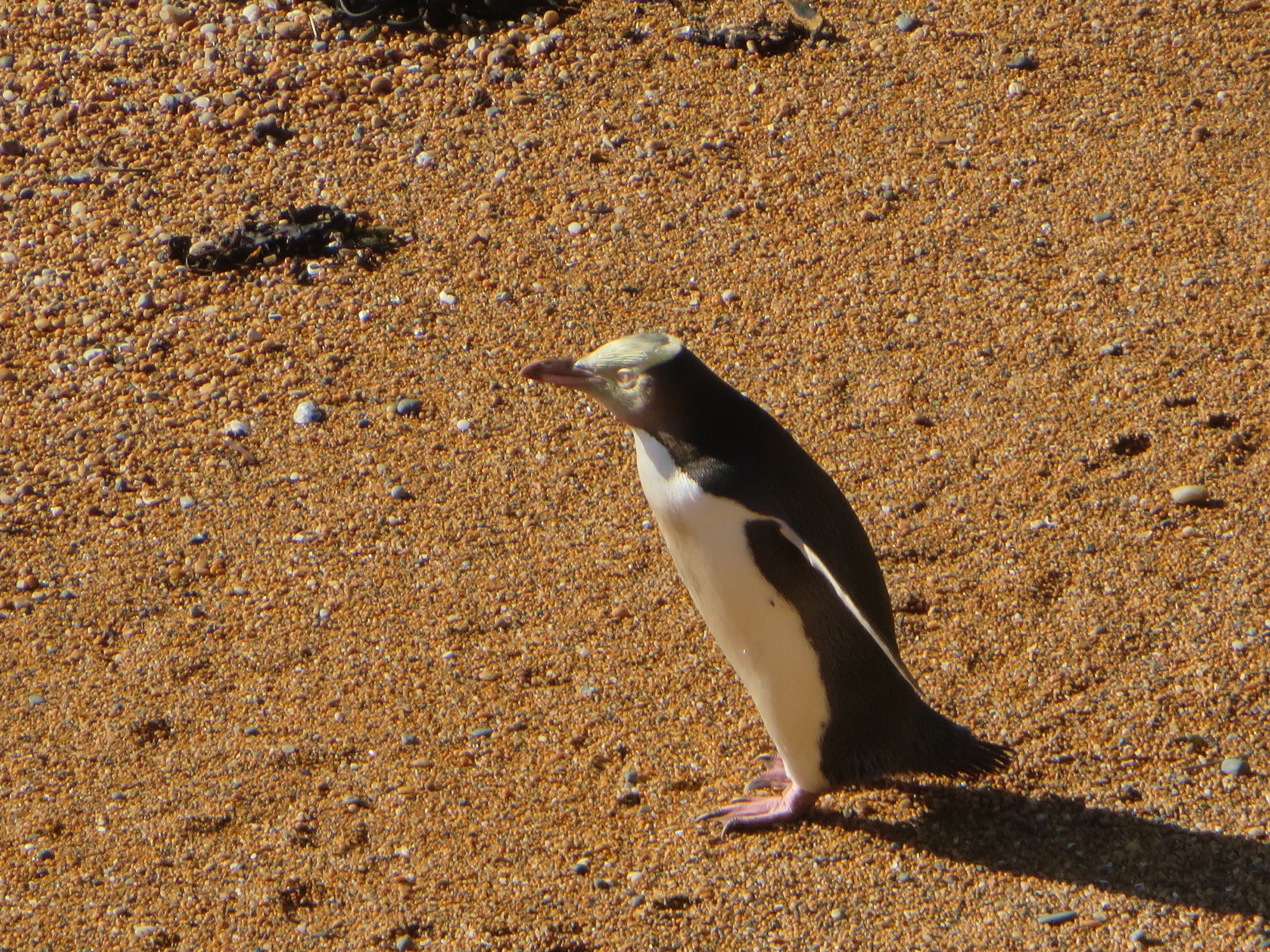 Bringing yellow-eyed penguins back from the brink will require co-operation between conservation groups and Government departments, Forest and Bird says.
The fragile state of the South Island population of the penguin species has been highlighted twice in the past two weeks.
Last week, the Department of Conservation, taking into account rapid population decline in recent years, moved its threat assessment for the species to nationally endangered from nationally vulnerable.
This week, University of Otago research, taking into account 35 years of data, said warming ocean temperatures meant the species faced extinction from the South Island by 2060 unless there was urgent action  taken.
Forest and Bird seabird advocate Karen Baird said the research was "disturbing" and conservation groups and the Government should take the latest findings  seriously.
She noted the Yellow-eyed Penguin Trust, Department of Conservation and Ngai Tahu were working on a new recovery strategy for the species and while this was a positive step, she feared it would not be enough.
An action plan which  involved the Ministry of Primary Industries (MPI) and local councils was also needed, Ms Baird said. MPI's involvement was crucially important because it oversaw fisheries and set nets were a significant threat to the species.
"We should combine these two initiatives so that all decision-makers and funders are in the same room along with good science, iwi and NGOs such as Forest and Bird and the Yellow-eyed Penguin Trust."
Penguin Trust general manager Sue Murray was not convinced of the need for an action plan, saying the trust  was already working on a new recovery strategy with Doc and Ngai Tahu.
Asked if the trust believed the threat of extinction identified by the Otago University research was real, she said: "I wouldn't use that word extinction [but] it is of huge concern to us that the population has been really hard hit in the last couple of years."
The trust welcomed the research's contribution to  managing the species.
"We welcome this publication and its contribution to the jigsaw of modelling population dynamics and the conservation effort required to ensure this species remains on our coastlines."