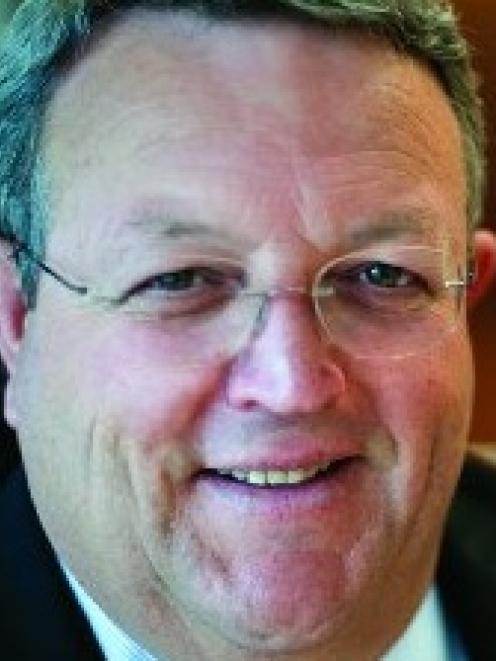 Dunedin International Airport chief executive John McCall is considering the implications of the Government's decision to authorise a transtasman alliance between Air New Zealand and Virgin Australia.
The new alliance was announced by Transport Minister Gerry Brownlee, and brought an end to capacity conditions previously imposed on the airlines.
They were granted a three-year alliance in 2010, which included capacity conditions so transtasman flights had to operate on some less competitive routes, as well as the main routes in and out of Auckland, Wellington and Christchurch.
In a submission to the Ministry of Transport earlier this year Mr McCall opposed unconditional reauthorisation of the alliance, as sought by the airlines.
He said the public benefited in some ways from the alliance, but there needed to be capacity conditions imposed so vulnerable markets such as Dunedin were not exposed to ''the potential for collusive capacity restriction and the price increases which could result''.
''Any reauthorisation should be accompanied by appropriate capacity conditions, as put forward by the applicants in the original authorisation process - the Dunedin-Brisbane route was included in these conditions.
It is only in this way that the travellers using the routes most vulnerable to anticompetitive behaviour can be protected from the significantly enhanced market power achieved by the applicants under an authorised alliance,'' he said.
Mr Brownlee granted the new alliance for the period until October 31, 2018, to coincide with the expiry of a similar alliance between Qantas and Emirates.
He said Air New Zealand and Virgin Australia were subject to conditions imposed by the Australian Competition and Consumer Commission and, therefore, it was not necessary to impose capacity conditions on the New Zealand Government-authorised alliance.
''I am satisfied that the conditions imposed by the Australian Competition and Consumer Commission are sufficient to ensure that the airlines continue to operate in a competitive manner.''
The airlines had agreed to provide detailed operational data to the Ministry of Transport every six months under the new agreement, which could be revoked by him if airlines failed to comply, Mr Brownlee said.