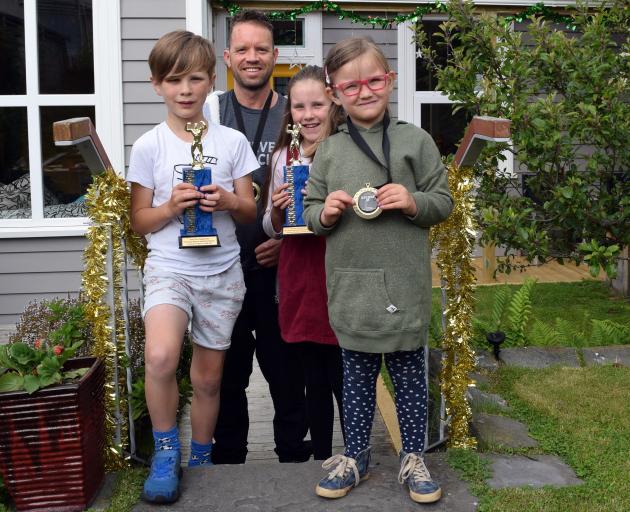 A Dunedin father battling a rare brain disorder is swapping prescription pills for a more holistic approach.
Tim Doidge (39), of City Rise, received his first package of cannabidiol oil from an illegal medicinal cannabis supplier last month.
Mr Doidge began taking the oil daily in a bid to one day stop taking his anti-seizure medication.
He once took 10 pills per day prescribed to him but suffered negative side-effects.
Diet, lifestyle and a holistic view were better for long-term health than taking pills, he said.
''I'm taking a natural approach instead of pharmaceutical one.''
Mr Doidge's approach to his treatment comes ahead of new regulations which will govern the use of medicinal cannabis next year.
He thanked the doctors who had helped him in his recovery but did not have ''complete faith'' in the pills they prescribed.
''I've had to disagree with a lot of what people had said and I've had to find out for myself what is best for me.''
Mr Doidge was working towards long-term goals of a return to driving and working as an electrical and programming technician.
A big part of his recovery was training with the Iron Warriors three times a week at SkyFit24 Gym in central Dunedin.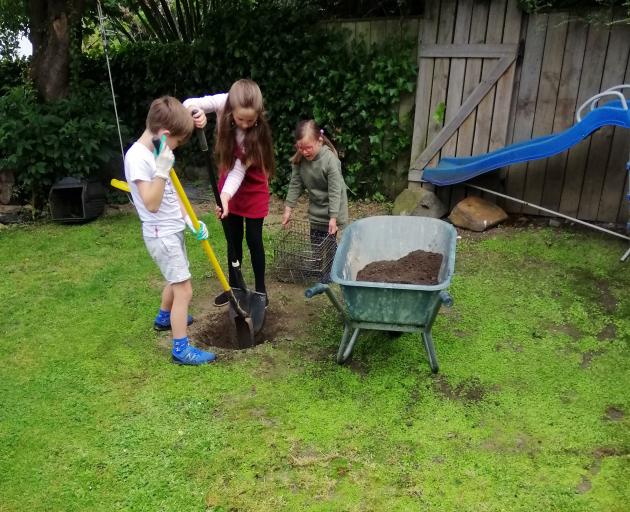 Christmas is a big deal in the Doidge family.
Festive decorations cover their home, tinsel hangs on hand rails and children Anika (9), Oskar (7), and Emily (5) have begun digging a pit in the backyard to continue a tradition of cooking a hangi on Christmas Day.
A shelf near their Christmas tree displays their father's body-building awards.
The latest award is a second-place trophy from the standing division in the New Zealand Wheelchair Body Building Federation's Kiwis versus the World online showdown last month.
Anika said she was proud of her father and his achievements since he got sick.
''He's strong,'' she said.
In 2015, their father was in a wheelchair, struggling to speak or move.
Doctors believed the disease was either blood cancer — central nervous system lymphoma — or an inflammation of the arteries supplying the brain, known as central nervous system vasculitis.
Before being discharged from hospital in 2016, a psychologist had asked him to write goodbye letters to his children.
He refused, vowing to fight, and his health has continued to improve.
He is working to regain control of his left arm and hand. Picking up items took effort but he was happy with his progress.
''It took me an hour to pick up 14 little chocolate eggs at Easter, and recently it took me under 10 minutes to pick up nine eggs, which is awesome,'' Mr Doidge said.
Other milestones this year included improvements in his speech, and having the ability to plan more and multi-task, allowing him to take on tasks such as cooking meals.
''I'm stoked.''
The Ministry of Health supported the concept of self-management and informed choice, a ministry spokeswoman said.
But urging caution, she said medical conditions involving seizures were serious.
''If you have been prescribed anticonvulsant medications you should consult with your health professional before altering, changing or stopping your treatment,'' the spokeswoman said.
Anybody who used a health service in New Zealand had the right to make an informed choice and give their consent to any treatments they receive, she said.
''We strongly urge anybody considering making their own treatment decisions, to consider the expert advice provided to them by the health professionals involved in their care.''
Mr Doidge ordered the cannabidiol oil from Rose Renton, of Nelson, who supplies medicinal cannabis to people with health issues.
In February this year, Ms Renton was discharged without conviction on charges of cultivating nearly 60 marijuana plants, after a judge ruled a conviction could stop her becoming a supplier of medicinal cannabis.
In 2016, Ms Renton presented a petition to Parliament, urging the Government to make medicinal cannabis more readily available.
Her campaign followed the 2015 death of her son Alex, for whom she had fought for the right to be treated with cannabis products.
A Ministry of Health spokesman said the ministry was developing a medicinal cannabis scheme after public consultation this year.
The scheme would be operational by the end of March next year.
It would include a licensing regime for the cultivation of cannabis for medicinal use, the manufacture and supply of medicinal cannabis products and provision for assessment of products against quality standards.
A cannabis referendum will take place at the 2020 general election.
Voters will be asked to give a yes or no answer to the question: "Do you support the proposed Cannabis Legalisation and Control Bill?"
SHAWN.MCAVINUE @thestar.co.nz