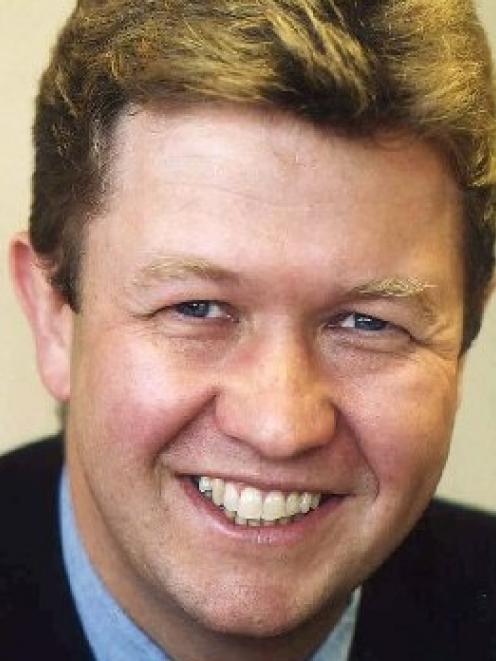 A report into a complaint against the Otago District Health Board involving a Dunedin Hospital patient whose treatment was delayed because of strikes suggested "the wrong party is in the dock".
The report is one of two by Health and Disability Commissioner Ron Paterson on two complaints against the board, arising out of medical radiation technologists (MRT) strikes in 2006.
It says although there is potential to breach an agreement with unions over life-preserving services, hospitals cannot allow patient safety to be jeopardised.
The reports draw attention to the risks to patients during health professionals' strikes when clinicians are not able to carry out their usual practices, and calls for the Minister of Health to consider better protection for patients during strikes.
One case involved a 50-year-old man whose scan was delayed until his life was in danger from a brain abscess and the other a 67-year-old woman with an aneurysm who died before receiving a semi-urgent CT angiogram.
"Patients do not need help in retrospect - they need help prospectively. They should not have to be 'at death's door' before it is available," Mr Paterson says of the man's case.
"The clinicians faced an unenviable moral dilemma, the DHB faced a thorny legal dilemma; but Mr A [the patient] faced the risk of death from a situation completely out of his hands.
"It is hard to avoid the conclusion that the wrong party is in the dock in this investigation."
The man had presented at the emergency department during one of the strikes.
A neurologist advised that his condition was serious and he needed an MRI head scan, but because his life was not considered in jeopardy at that stage, under the life preserving service (LPS) arrangements made with the technologists union, he did not qualify for a scan.
Mr Paterson said if an MRI had been performed on the day the patient was admitted to hospital - as it would have been usually - his brain abscess would have been detected and neurosurgery performed immediately, preventing him from deteriorating into a perilous state over the ensuing 24 hours.
Doctors at the hospital had been advised by the chief medical officer Richard Bunton that during a previous MRT strike, the board was considered to be in breach of the LPS agreement and put on notice by the union, the Association of Professional and Executive Employees.
He indicated the consequence of being found in breach would be total withdrawal of services.
"To breach our agreement would be putting our patients at even further risk.
A union delegate involved with the negotiations over LPS for the 2006 strikes, Robyn Slater, said she had not read the report in full and could not comment in detail.
However, she said when the request for LPS was sought by the hospital for the man, it was granted.
Had an LPS been sought earlier, she expected it would have been granted, too.
Mr Paterson accepted the board submission that the case exemplified the risks associated with strikes that involved agreements on life-preserving services which disrupted normal diagnostic decision-making and clinical care processes.
He found the board had not breached the Code of Health and Disability Services Consumers Rights.
He recommended the board review its strike contingency planning in light of the report and that the Minister of Health review the report and consider what action could be taken to ensure better protection of patients during strikes.
The other complaint to Mr Paterson involved the case of 67-year-old Myra Corbishley, who was diagnosed with a cerebral aneurysm in July 2006.
She was referred to a neurosurgeon at Dunedin Hospital who told her that her aneurysm was unlikely to rupture, but ordered a semi-urgent CT cerebral angiogram.
Her angiogram, already delayed, was put off further by the strike and she was found dead in her home.
Mr Paterson's independent expert, neurosurgeon Dr Arnold Bok, agreed with the neurosurgeon treating her that the death was probably not caused by the aneurysm.
Mr Paterson pointed out Mrs Corbishley had already waited the maximum six weeks delay for her semi-urgent appointment and the strike meant she would have been waiting for nine weeks had she lived to her appointment.
"This case is further evidence of the potential harm to which patients are inevitably exposed during strikes by health professionals."Otago District Health Board chief executive Brian Rousseau, expressing sympathy for those involved in the two cases, welcomed the call by Mr Paterson to review what could be done to protect patients during strikes.
The cases outlined in the reports had left the board with the "incontrovertible belief it is just a matter of time before an error of judgement is made during a strike and a patient is either harmed or, worse, dies . . ."These cases "have demonstrated the risks . . . and forced us to face the conclusion that we cannot guarantee patients' safety or our staff's reputations during strikes", Mr Rousseau said.
Minister of Health David Cunliffe said clinicians must be free to make good proactive clinical decisions without hesitation during strike action.
"Negotiating parties must ensure that guidelines for life-preserving services are clear and that clinical staff be left in no doubt that they can, without penalty for the organisation they work for, call in LPS services without hesitation."
Mr Cunliffe said he would be making it clear to negotiators for the health sector they must be decisive and clear with unions that clinicians should be able to call in life-preserving services based on their clinical judgement without fear of ramification.