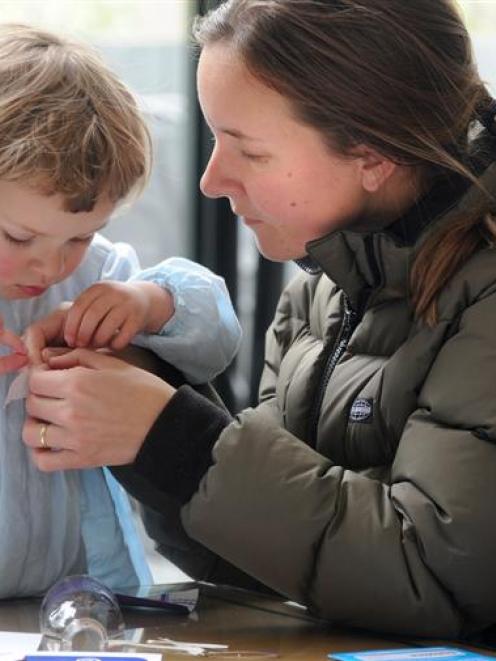 Most of the events at the Steam Festival were sellouts and the celebration is set to return, organisers say.
Events co-ordinator Craig Bush said the Steam Festival was a success and came in under budget.
"People love steam so they turned out."
The steamboat trip to Quarantine Island sold out, including all the extra trips added to the itinerary, he said.
The Steampunk Ball and the silent-movie screening were the most at risk of losing money, but last-minute ticket sales ensured they at least broke even, he said.
The ball at the Savoy was a sellout and about 300 people attended the theatre, he said.
"We avoided a budget blowout. "
The Dunedin Gasworks Museum had more than 1000 people through and the Otago Model Engineering Society had "very, very big " participation rates, he said.
The day trip to Invercargill by the steam engine Ka 492 sold out too, he said.
The two-day delay of the engine's arrival was out of the control of festival organisers and Taieri Gorge Railways, and the support and understanding from the public were appreciated, he said.
More than 5000 people attended the festival, he said.
"Overall, it was very successful and exceeded all expectations."
Planning for another steam festival in two years' time was already under way, he said.
Taieri Gorge Railways operations manager Grant Craig said the festival was very good despite the delay of the steam engine Ka 492.
All the events were well attended and Taieri Gorge Railways expected to make money from the passengers who travelled on the Ka 492 on Saturday and the rental of extra carriages for the journey to Invercargill, he said.
The most enduring memory of the festival was smiling children, he said.
Festival volunteer Hamish Marchant said the festival had been very good for raising awareness of Dunedin's industrial heritage and proved the city could be a heritage destination.