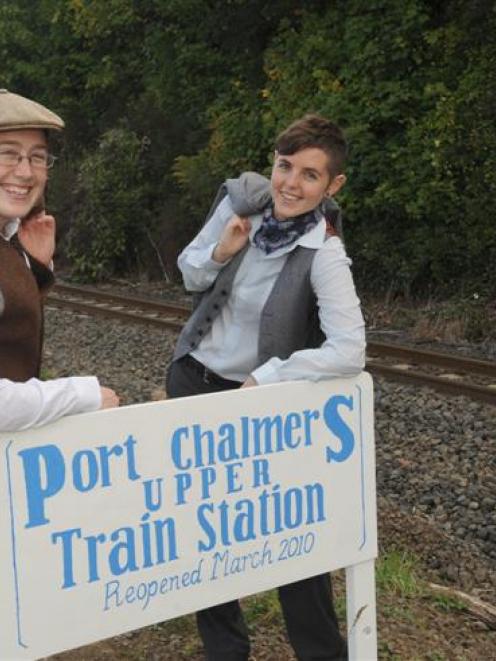 For the first time in 40 years, a train will stop to pick up passengers at the former Port Chalmers Upper railway station tomorrow.
The occasion is the annual Walk to Work Day when a commuter train between Waitati and Dunedin makes the walk a little more easily achieved.
All the buildings at the Upper station site have been removed since the station closed, but Ontrack and local volunteers have tidied up the area and created a new sign.
To ensure all goes smoothly at the new stop, two "stationmasters" - Sarah Orchard and Joe MacDonald - will be on duty.
Both are members of a newly formed 50-strong Port Chalmers group called Transition Town, which is promoting ways of combating climate change and peak oil.
The stop at the main line Upper station will cut out a time-consuming manoeuvre to get the train on to the Port Chalmers line and should reduce the journey into Dunedin by 20 minutes.
The train leaves Waitati at 7.40am and stops at Michies Crossing (7.45am), Osborne (7.55am), Purakaunui (8.00am), Mihiwaka (8.05am), Port Chalmers Upper (8.10am), Sawyers Bay (8.15am), Maia (8.25am) and Dunedin ( 8.40am).