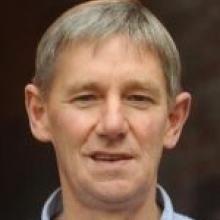 The South Island Neurosurgical Service expert panel's call for a review of patient-recovery and related patient-transport services across the island has drawn no comment at this stage from Otago Rescue Helicopter Trust chairman Ross Black.
Mr Black yesterday said he welcomed the panel's proposals for redevelopment of the neurosurgery services.
Under the proposals, a two-site service will have up to eight neurosurgeons. The Dunedin unit will have a strong academic focus, with two of the three proposed appointments supported by the University of Otago.
Mr Black, a former chairman of Healthcare Otago, said neurosurgery had always been an issue of some anxiety in Otago. It was "brilliant" to see it would be established on such a sound footing in the future.
However, he had not read the detail of the report and could not comment further on the transport-review suggestion, he said.
The helicopter rescue business and network had been constantly reviewed during the 12 years he had been involved and he was sure that would continue.
The Otago operation was confident it was providing a service "second to none".
In its report, the panel agreed with the trust's view the likely transport costs of transferring all extra patients needing neurosurgical assessment to Christchurch had been badly underestimated.
Patient transport was a key consideration for the shape of the South Island service. It was complicated by the sparseness of the population, difficult terrain and weather conditions.
The panel said it was not able to look at all the issues surrounding transport, but had seen there were complications in increasing the number of patient transfers to Christchurch, particularly by air.
It was reasonable to assume much of the increased traffic would be by air, because most, particularly trauma, patients were not from Dunedin but Central Otago or Southland.
The increased use of helicopter retrieval, regardless of the neurosurgical situation, solicited greater examination because it represented a significant cost.
The Otago Rescue Helicopter Trust had presented the panel with figures for machine use for the past eight years, which showed a steady rise, and in the past four years a sharp rise, in the number of times a second machine was required, the panel said.
Reports recommending a one-site neurosurgery service in Christchurch noted patient-transport services would need strengthening, but the panel said this was not "simple, quick or inexpensive".