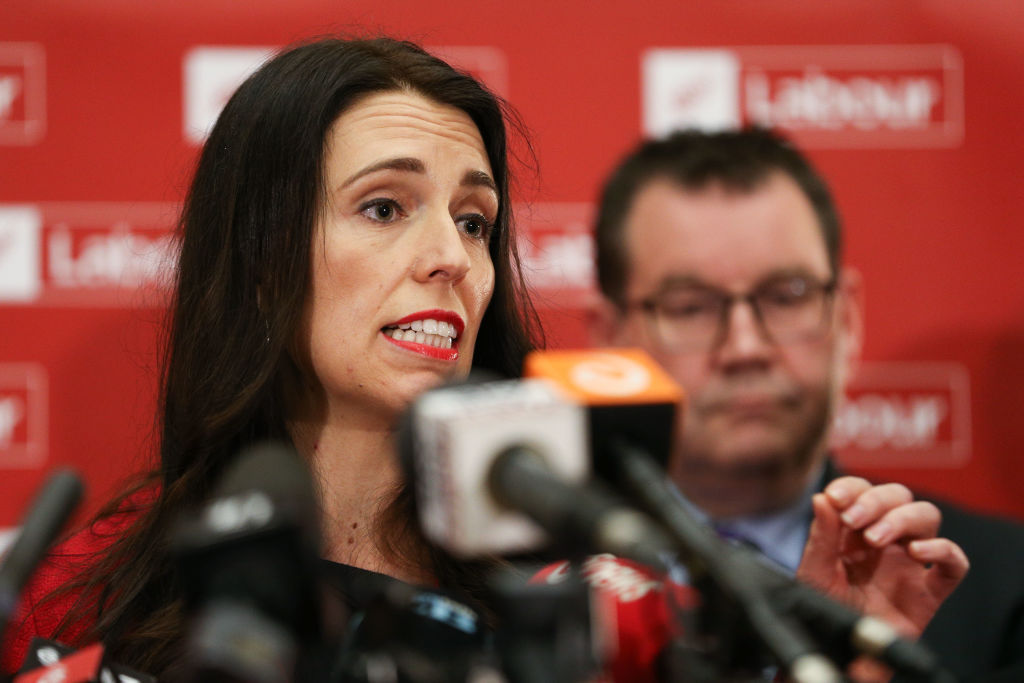 Former Labour prime minister Helen Clark has told Jacinda Ardern to pay no attention to any sexist attacks on her and just get on with the job.
Clark, who is holidaying in Europe, gave the advice on Twitter while responding to a follower who asked what advice she had for the new Labour leader.
"Ignore the sexist attack & get on with the job" she said in a response that Ardern was copied into.
Questions posed to Ardern by media including the New Zealand Herald and Newshub about wanting to have children have not bothered Ardern because she acknowledged that she had put the issue into the public arena earlier - she has previously said her wish to have kids was one of the reasons she was not aiming to become Prime Minister.
But she and other MPs have been emphatic in saying that other women should not be asked about it.
Ardern responded sharply to Mark Richardson on the AM Show by saying: "It is totally unacceptable in 2017 to say that women should have to answer that question in the workplace."
Broadcasters Richardson and Mike Hosking have said people had the right to ask whether she planned to have a family.
But Human Rights Commissioner Dr Jackie Blue said on the Spinoff website that whether a woman intended on having children or not "is none of their bloody business."
"Oh, and by the way, it's illegal to ask those questions as they breach the Human Rights Act."
And Westpac chief executive David McLean said: "I find it appalling that in 2017 one of the first questions asked of a new leader who is female is about her plans regarding having children."
In her response to the Herald's questions on Tuesday, Ardern said: "I don't think those issues are confined to politics. I think those are issues women in many professions have to grapple with and I just made a decision, rightly or wrongly, to grapple with that more openly than most.
"For me, I am just taking one day at a time and I'll see where this job takes me in terms of balancing other elements of my life as well."
Perhaps not realising that Ardern had no issue with being asked about having kids, other MPs have leapt to her defence including Prime Minister Bill English, a father of six.
"I think it is entirely her business," he said.
"Politics is tough on families. It is tough on relationships and people who are out in the public eye benefit I think from a bit of support rather than questions that are really only about their private business."
Rimutaka MP Chris Hipkins said there was a double standard operating.
"It's time to get over it. This is absolutely pathetic that anyone is even questioning whether someone could be an MP or Prime Minister based on whether or not they are likely to have children," he said.
"No one has even asked if I have children or whether having children has had any impact on my ability to do my job. It hasn't and no more or less so than it would for a man or a woman.
Meanwhile, in a nzherald.co.nz reader survey 46 per cent say they are more likely to vote for Labour under the new leadership team, and 44 per cent don't with 10 per cent unsure - 10,200 took part in the self-selecting survey and it is not scientific.