Eileen Goodwin  profiles the Clutha-Southland electorate.
After the Clutha-Southland electorate was shaken by the Todd Barclay taping scandal, the election of his replacement is mostly a low-key affair.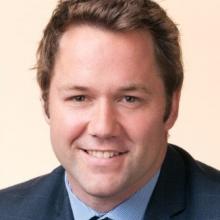 Selected just five weeks before the election, National candidate Hamish Walker is a sure bet to retain the blue stronghold.
His run at Labour stronghold Dunedin South in 2014 no doubt helped him hit the ground running.
His main competitor, New Zealand First's Mark Patterson, will enter Parliament too because of a surprise high placing on his party's list.
At number seven, the Lawrence farmer is above Shane Jones and sitting MPs.
Mr Patterson has the rural experience that would have once made him a natural fit for the National Party.
Like Mr Barclay, Mr Walker did not have an agribusiness background.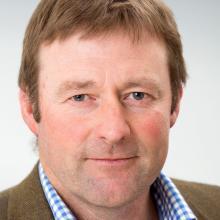 To gain more experience, Mr Walker has been staying on farms and helping with the work.
Raised in Dunedin, Mr Walker set up an Auckland property management company that he sold to then business partner and fellow John McGlashan College old boy Ryan Weir in 2015.
Until late last month, Mr Walker (32) appeared in a video alongside Mr Weir promoting a rental bidding scheme on Walker Weir Property Management's Facebook page. It was taken down after the Otago Daily Times asked Mr Walker about it. Candidates are entitled to endorse commercial products.
Prospective tenants were given a price indication and invited to bid in order to maximise the rental amount.
Mr Walker rejected a suggestion from the ODT the bidding scheme was bad for the economy as it drove up rents. He said it had the opposite effect.
"Anyone who says that doesn't understand how it works.
"It enabled tenants to get into rental properties that they otherwise wouldn't be able to afford due to offering $30 to $50 less than the price guide and it meant houses were rented, [as] opposed to staying vacant,'' Mr Walker said in an email.
"It wasn't about property values; it was about matching the right tenants with the right landlords,'' he said.
The son of Dunedin GP Alan Walker, Mr Walker was diagnosed with type 1 diabetes as a teenager. He said this gave him an appreciation of how health affected people.
He will need to work hard to unify party members in his electorate, as they remain divided by the bitter fallout from Mr Barclay's resignation.
The size of the electorate poses challenges of its own. It encompasses Queenstown and its high-speed growth pressures, farming service centres such as Gore and Balclutha, and a vast hinterland.
Labour's Cherie Chapman has not made a strong impression. Her party's planned water tax is a big talking point at election forums.