Dene Mackenzie profiles the Waitaki electorate.
Waitaki has the third-largest land area of all New Zealand's general electorates and is held by National MP Jacqui Dean.
Since she was first elected in 2005, Mrs Dean has steadily increased her personal vote and National's party vote by being a hard-working electorate MP.
Electorates based on Oamaru have always come with challenges of distance, but MMP brought in one of the most diverse general electorates in New Zealand.
Waitaki extends along the Southern Alps from Wanaka to north of Lake Tekapo, then southeast to Geraldine and south to, but not including, Temuka or Timaru. Ranfurly, Roxburgh, Alexandra and Clyde are the main centres north of its southern border.
Mrs Dean got a surprise appointment to cabinet when Prime Minister Bill English took over as leader. Many had expected the Waitaki MP to stay out of cabinet but she became Commerce and Consumer Affairs Minister - a reward for her hard work and loyalty to Mr English.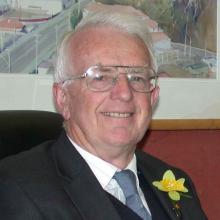 This year, Mrs Dean is being challenged by former Oamaru mayor Alex Familton, who is standing for New Zealand First. Previously, Mr Familton was a member of Democrats for Social Credit and National.
Zelie Allan is the Labour Party candidate.
Mrs Dean said water allocation and use was the single most important issue being talked about during the campaign. Water use was always at the forefront of voters' minds in Otago and South Canterbury.
However, the announcements by Labour of a tax on water use by farmers had not been well received.
"The issue has been politicised because of Opposition policies. This is the 'pop' issue this time.''
One of the major changes for the electorate had been economic activity throughout regional towns.
"Even people in small towns like Naseby are amazed at the value of their homes. It is the same in Oamaru, Waimate, Alexandra and Cromwell. We have seen really strong growth throughout the electorate.''
The pressure from immigration during a period of low inflation had lifted house prices, she said.
Mrs Dean had been juggling her ministerial duties with those of an electorate MP campaigning for re-election. Her campaign had included meet-the-candidate meetings, door knocking, repairing hoardings and leaflet dropping.
She had a large volunteer group based in Oamaru but key personnel in most towns within the electorate.