Education is a key battleground  for the political parties' competing agendas in this election, Eileen Goodwin reports.
Elections are supposed to be a contest of ideas, but in many policy areas National and Labour differ largely in style and emphasis, rather than ideology.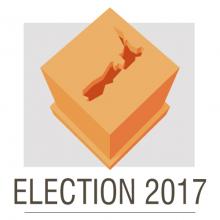 That is not the case in education, over which Labour and National fundamentally disagree in many respects.
There will be a real impact in the sector if there is a change of government.
Just how much should the state seek to pre-empt changes in the employment market by tinkering with education, or does an uncertain future make it more important to focus on education basics?
Should children of middle-class and wealthy parents enjoy free higher education, or is that unfair to young people who go straight into manual work?
Are National Standards an important measure of basic achievement, or do they force teachers to teach to the test at the expense of creativity?
Labour's tertiary promise achieved a cut-through to students and young people not achieved since its 2005 promise to remove interest on student loans.
When the Otago Daily Times visited the University of Otago last week, it was not hard to find students willing to talk about education; only two declined.
Of the six who spoke, all supported Labour.
They liked the idea of free fees, even if they did not personally benefit, as only students who start next year are eligible.
There is a strong appreciation of a party acknowledging the financial burden carried by younger people, who have been forced into debt to achieve what earlier generations took for granted.
Such has been the rise in the cost of living that the loans scheme no longer allows students to borrow enough to get by in some instances.
Labour's $50 increase to both the student allowance and maximum living cost loan will provide much-needed respite from living costs.
Student living costs have been rising for the past decade, mostly because of the housing boom, and that has been largely overlooked by the two main parties.
Even former student leader Andrew Little, who clashed in 1989 with then education minister Phil Goff over student fees, missed the chance to reach students with such a policy.
To be fair to Mr Little, three years' free fees was his initiative, unveiled last year. Jacinda Ardern brought it forward by a year and added the suite of other measures.
National counters with the line that Labour will tax plumbers to pay for more lawyers.
Labour would scrap restrictions on the seven-year loan cap that affected postgraduate students, and was particularly opposed by medical students.
Some gained degrees before starting medical school, and were left unable to access loan funds on the cusp of a medical degree.
Free fees arose from Labour's work on automation, and the idea the job market will radically change. While its work around automation failed to get much traction with the public, it underpinned one of its main election promises.
Labour argues automation will destroy jobs so the education system must change, while National favours a more market-driven approach that eschews trying to predict the future.
In its wish list, the Otago University Students' Association talks about student finances, but also the mental health crisis.
OUSA president Hugh Baird said mental health had become a big issue with long waiting lists for counselling, and more students becoming dependent on OUSA's Student Support.
``I think there needs to be a special focus on why many students are becoming so much more dependent on services such as Student Support and ask how we can better address and target those issues, before they lead to more serious problems.''
The wish list talks about housing and holding landlords to account.
Too many North Dunedin landlords were focused on profits rather than providing a decent house, Mr Baird said.
``When you look at the increases in rents year-on-year, and then compare that to the consumer price index adjusted loan/allowances, it becomes pretty clear that some major adjustment is needed.
``Even those who are working hard part-time are still struggling to keep up with the costs of living while balancing studies.
``We feel the onus should be on the landlords to provide the bare necessities such as insulation, or means of heating for the tenants of those properties.''
The battle of ideas is just as pronounced in the school sector.
National would do away with the decile system, and Labour would scrap National Standards.
National is keen on individually targeting social support through data mining, and it says the decile system stigmatises schools.
Its new ``risk index'' would work out per-school funding based on the needs of each pupil, but it says no school would receive less money than it gets now. It is a big change and would not take effect until 2019 at the earliest.
Labour is non-committal about the decile system, but expresses doubts about the risk index.
Labour is more clear on its stance on National Standards, which it argues force teachers to focus on a narrow set of subjects and learning styles.
National's promise to usher in an array of second language choices is its attempt at a big idea education policy, but there are questions over resourcing and the policy appeared rushed.
In some areas Labour has compromised. It will scrap charter schools, but the successful ones would survive as special character schools. That was necessary because of support for charter schools in the Maori caucus.
Education unions will be wary of any Act Party influence in a National-led Government, as charter schools were ushered in under a support agreement with Act in 2011.
This election, Act leader David Seymour is talking about higher pay for teachers at schools that abandon collective agreements. It seems unlikely a fourth-term National-led Government would want to create a divisive industrial row in the sector.