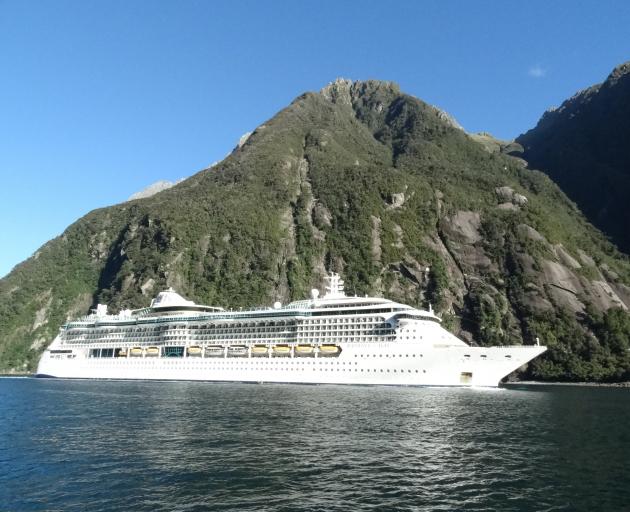 The increasing  number of visitors to New Zealand is putting pressure on some of the country's most scenic attractions and political parties are aware of the stress extra visitors are putting on infrastructure, reports Dene Mackenzie
The National Party says tourism is thriving and is delivering jobs and opportunities for all New Zealanders.
Tourism Minister Paula Bennett says the Government has championed the industry which champions New Zealand.
Tourism was now New Zealand's largest exporter and worth $14.5 billon to the economy, employing more than 180,000 people and showing the country off to the world, she said.
Tourist spending was forecast to grow to $15.3 billion by 2023, up from $10 billion now.
The Government had established the $100 millon Tourism Infrastructure Fund to boost regional tourism infrastructure.
It had invested in 42 funded regional infrastructure projects, built 22 national cycle trails and invested $76 million in upgrading the Department of Conservation's International Convention Centre to help attract more major events.
National was now promising to focus on getting more tourists out to the regions that needed them, she said.
"We will work with regional tourism organisations to help emerging regions attract new tourists.''
National would also extend the $100 million infrastructure fund and give priority to regions for funding.
Labour tourism spokesman Kris Faafoi says Labour will establish a Tourism and Conservation Infrastructure Fund that will invest $75 million a year into supporting the vital tourism economy.
The policy would be funded by a $25 levy on international tourists visiting here.
From Northland to Southland, councils were facing increasing pressure to support growing numbers of tourists but without funds to do it, he said.
Labour's fund would contribute $45 millon a year to tourism infrastructure and training, with an emphasis on high-demand areas.
It would also invest $30 million in protecting and enhancing the natural environment, as well as the infrastructure tourists used on conservation land.
New Zealand First leader Winston Peters wants GST from international tourists kept in the regions.
Regional airports in Kerikeri, Whangarei, Kaitaia, Gisborne, the Chatham Islands, Hokitika, Masterton, Taupo, Timaru, Westport, Whakatane and Whanganui were facing a crisis and at risk of closure because of government neglect.
"The Government will take around $1.5 billion in GST from international visitors to New Zealand in the current year. But virtually nothing is going back to the regions.
"That needs to change and a good start would be providing money for regional airport infrastructure,'' Mr Peters said.
Mrs Bennett said National also planned to crack down on freedom camping.
New Zealanders loved camping but were getting increasingly frustrated with the poor behaviour and environmental impact of some campers.
"We will make the rules about where you can camp more consistent and easier to follow.''
Those in non-self-contained vehicles would no longer be able to camp in areas with no toilet facilities.
Those campers breaking the rules would pay their fines, she said.