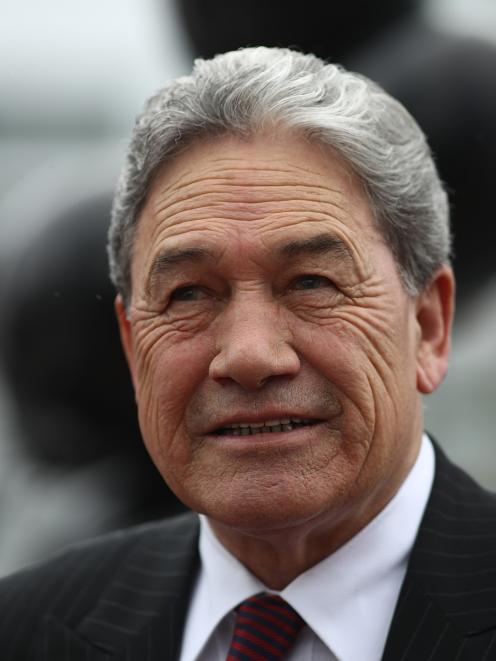 The last poll before the election shows Labour's progress up the polls has stalled almost 10 points short of National - but National has also slipped back a tad, giving NZ First leader Winston Peters the kingmaker position.
On the Newshub Reid Research poll released on Thursday evening, National is on 45.8% and Labour is on 37.3%.
National has slipped two points since the last poll on September 12, while Labour is down only slightly.
However, the Green Party has moved up from below the 5% threshold to 7.1% - and between them Labour and the Greens have 44.4%.
NZ First was also on 7.1% and would have the balance of power.
It is the final public poll of a cliffhanger which has seen the polls bounce around between Labour and National and the smaller Greens and NZ First parties squeezed to the edge of the 5% survival threshold.
The Reid Research poll follows Labour's attempt to fend off ongoing attacks by National over its tax proposals and claims National was using 'fake news' of a hole in Labour's budget to try to discredit Labour.
While Labour planned to cancel National's tax cuts and restore rates to the levels people pay now, Labour leader Jacinda Ardern had ruled out income tax increases and a backtrack that it would not implement any new taxes until at least 2021 - giving voters a chance to vote on them in 2020.
National's leader Bill English has redoubled his claims of a hole in Labour's fiscal plan, saying after Wednesday night's televised debate that it does not provide for any extra spending in areas other than health and education and would effectively be an "austerity" budget in other departments.
The Reid Research poll follows last night's 1News Colmar Brunton poll which had National up six points to 46% while Labour was down seven points to 37%.  NZ First had also dropped down to 4.9% - meaning it would need to keep Mr Peters's Northland seat to get back into Parliament.
Ms Ardern's personal popularity had also dropped to 31 % while Mr English was up to 37%.