Health is a problem area  for National, but Labour's plan for the sector is vague, reports Eileen Goodwin. 
Long gone are the days when National and Labour politicians alike admired former health minister Tony Ryall for keeping health off the country's front pages.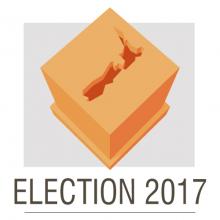 It turned out squeezing the health budget to a lower proportion of the country's income while focusing on a few manipulated targets would not travel in a third term.
The sector is troubled, evinced by the Canterbury District Health Board openly fighting the Government over its budget, and the delay-plagued hospital rebuild and care crisis in Dunedin.
Cash-strapped Canterbury will not face the same fate as Southern, whose board was unceremoniously sacked. Canterbury is a more powerful area.
Labour plans to neutralise health as a political issue with a funding jolt. But its approach is vague. It deflects questions about how much it wants to engage in root and branch reform with talk of reviews and a health sector summit.
There is no doubt some areas, most notably mental health, have the feeling they did in the 1990s, when reform was desperately sought and enacted.
For the first time since, mental health is an election issue.
The groundswell of feeling partly reflects societal change where people are speaking out about suicide and depression.
A decision to scrap the stand-alone Mental Health Commission, in 2012, arguably contributed to the crisis, as did relaxing strict rules for how DHBs could spend mental health funds.
Many casual drop-in services for people with mental health issues closed, while access to referred services tightened.
Lessons of the past were forgotten.
The Ministry of Health should be providing leadership over the wide sweep of health, but it has become consumed by micro-managing and top-down control of DHBs.
Many senior staff have left and there has been a loss of institutional knowledge.
Implementation of the bowel screening programme will come under scrutiny in the next couple of years.
Screening programmes carry risk of unintended consequences. DHBs could struggle with increased demand, and questions over resources and whether the threshold for further investigation is too high remain unanswered.
The State Services Commission is sitting on what is said to be a highly critical review of senior leadership and culture in the ministry.
The DHBs have an increasing combined deficit, and while Health Minister Jonathan Coleman points out it is less than 1% of their revenue, he cannot have it both ways. Boards are under intense pressure to reduce deficits and it creates stress.
National made much of agreeing an equal pay settlement for caregivers, but it is not dealing with the equal pay bomb that has been ignited.
Nursing is the next big pay equity claim.
There will be no shortage of claims on the extra $8 billion over four years Labour is promising.
More than a billion of it will go to general practitioner visits and other primary healthcare.
National has a similar but less generous policy to make GP visits more affordable.
Both parties have started to grasp the problems created by a partly privatised health system.
Not that long ago, it was considered daringly left-wing to subsidise GP visits.
The thinking had been that freeing up access to GPs created a moral hazard by opening up potentially limitless demand, but this was failed market-based thinking.
With more than a quarter of adults unable to afford primary healthcare, and ever-rising volumes of patients in emergency departments, something had to give.
Over the years, National talked a lot about community care, but much of the time that meant attempting to shift costs on to patients.
There is increasing acknowledgement of the health cost of inadequate social and economic policy, such as poor housing exacerbating the diseases of poverty, but it is yet to be reflected in major policy decisions.