A National government will look to sell state-owned Landcorp Farming farms if it is re-elected on Sept. 23, says primary industries spokesman Nathan Guy.
"The Government owns a large number of commercial farms through Landcorp, but there is no clear public good coming from Crown ownership and little financial return to taxpayers," Mr Guy said in a statement.
The move is a more aggressive stance as the Government has previously said it was committed to keeping Landcorp, which does buy and sell farms.
Landcorp, the nation's largest corporate farmer, was not immediately available for comment.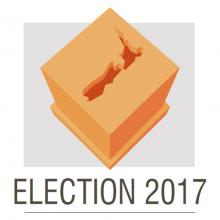 Mr Guy said they will target young farming families and that farms will be awarded on a lease-to-buy arrangement, with leases awarded by a panel and ballot and prioritised towards young farmers who have experience at running a farming operation, and have not already had sole ownership of one before.
The lessee will be required to work the farm continuously themselves for at least five years before being able to purchase it, or longer if they need more time to build up capital.
The sale and settlement process is expected to take more than a decade to complete and any revenue generated by the sales will be reinvested in public services, he said.
"National will direct Landcorp to lease these farms to young farmers, and give them the opportunity to buy them at market rates when they have built up enough capital," Mr Guy said.
He did not specify how many farms would be affected but said that not all of the 140 farms will be sold as many are subject to Treaty of Waitangi claims and others have a right-of-first-refusal for iwi. Also, some of Landcorp's larger farms will be divided into smaller units more appropriate for first-time owners.
Mr Guy said he expects around 100 young farming families to benefit from the programme.
A strategic review by independent financial consulting firm Deloitte previously determined there is no reason that state-owned enterprise Landcorp needs to be in government ownership.
Deloitte undertook the review in 2014 at the behest of Treasury and Landcorp, as part of Treasury's programme of independent reviews across all SOEs, and the 100-page report was released under the Official Information Act.
According to Deloitte, in its earlier years, from 1987 to 2001, Landcorp produced total operating profits of $144 million and paid $314 million of dividends to the Crown, which was significantly funded by asset sales.
It then diversified its operations from predominantly sheep and beef to include dairying and deer farming.
During this period up until 2013 ahead of the report's publication, Landcorp spent about $180 million on capital investment and moved to align dividends with operating profits, with capital from land sales reinvested principally into the development of dairy farms.
In its more recent history over the past two years, Landcorp hasn't paid a dividend to the Crown, creating tensions with its government owner which prefers dividends to be paid ahead of reinvestment and growth in the business.
In late August Landcorp reported a full-year profit as the state-owned farmer recognised a jump in the value of livestock and benefited from strong market prices.
Profit was $51.9 million in the year ended June 30, more than four times the $11.5 million it earned a year earlier. It did not pay a dividend in line with its policy of repaying debt.
- BusinessDesk