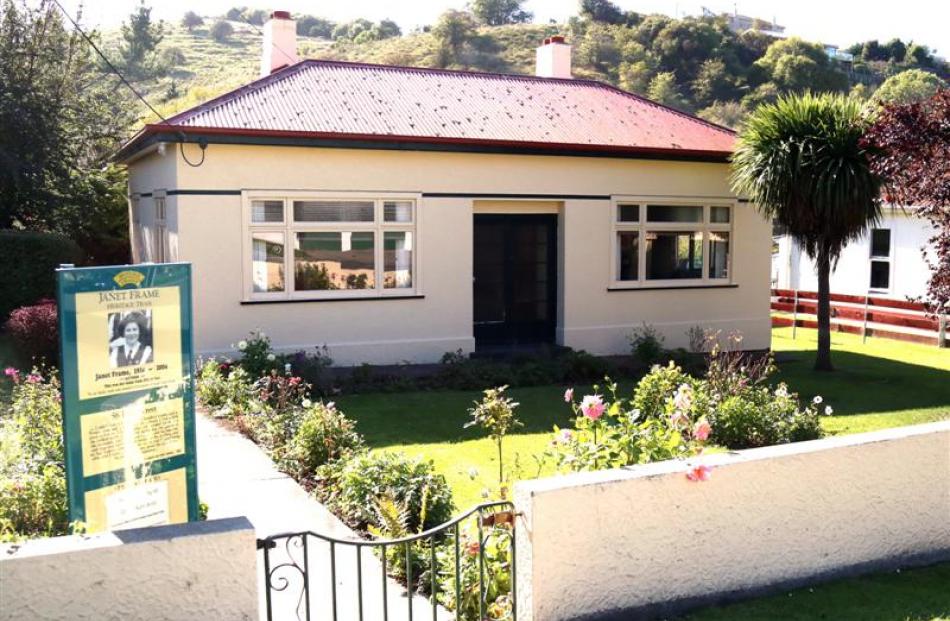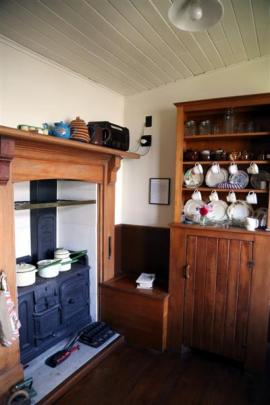 Ten years ago, the childhood Oamaru home of one of New Zealand's greatest writers, Janet Frame, was opened to the public. Rebecca Ryan paid a visit this week to 56 Eden St.
Tucked away in a quiet street in Oamaru, Janet Frame's childhood home looks a modest dwelling.
But it is bursting with truth, memory and imagination.
It was where Frame learned to explore the power of the English language.
Since its opening to the public a decade ago, it has earned a strong reputation as a visitor destination in Oamaru.
Thousands have trod the floorboards and explored the surroundings.
Most were from New Zealand and 8% of visitors have said the Janet Frame House was the main reason they visited Oamaru.
The Eden St house was rented for some time after the Frame family left.
It was later bought by Bill Tramposch and his wife Peggy, and this season marked the 10th anniversary of the house being open to the public.
Janet Frame Eden Street Trust chairwoman Carol Berry said everything in the house was authentic, or at least referenced in Frame's work, and it was full of 1930s materials and furniture that has been given to the trust.
The rooms are very much as they looked during the Frame residency - the dining room, with its original linoleum, and the bedrooms have not changed since those days.
The kitchen has been rebuilt according to the recollections of Frame and her younger sister, June Gordon.
A typewriter, once belonging to Frame, was recently donated to be displayed in the house by John Money's niece.
Frame had been part of the restoration process and was ''absolutely delighted'' by the project.
''I remember Bill Tramposch saying [to Frame] 'Well, I'm a heritage expert and I wish we could restore it to exactly what it used to be like when you lived here' and she gave a little wicked grin and said 'You don't want to do that, you'd have to have broken windows ... and kids tearing around the place and Mother sitting, with none of the dishes done, writing poetry on the back of an envelope','' Mrs Berry recalled.
Visiting the house, which is curated by Lynley Caldwell assisted by a band of volunteers, could be an emotional experience for some, Mrs Berry said.
''They can relate to her literature or they can relate to her story.''
If the space inspired those who visited to believe in their own talents, the trust had done its job.
The Frame family moved into the home in 1931 and lived there until 1943.
Visitors can still handle anything in the house.
''Our job was to furnish the house in an authentic way,'' she said.
''They [the Frame family] were a working class family ... it doesn't have grand furniture that you're not allowed to touch now, like in Katherine Mansfield's house ... it doesn't actually matter if [visitors] touch things.''
---
Marking a decade
Tenth anniversary celebrations:
May 1: An evening at Burnside Homestead, 15km northwest of Oamaru, featuring Vincent O'Sullivan, Owen Marshall and Sue Wootton.
May 2: Sue Wootton writing workshops at Waitaki Girls' High School and at the Janet Frame house.
The trust is also launching a capital fund for the ongoing maintenance of the house.
---