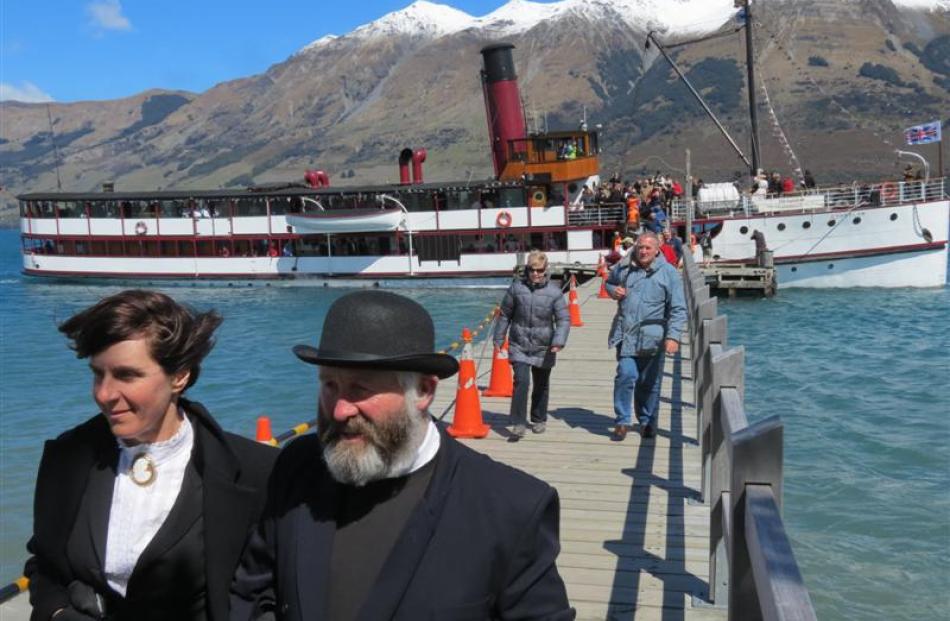 TSS Earnslaw made a graceful return to Glenorchy yesterday for a celebration which dovetailed the Lady of the Lake's centenary with the 150th anniversary of settlement at the head of Lake Wakatipu.
The steamer carried a comfortably full complement of passengers and freight from Queenstown on a leisurely re-creation of the high-country station round trip she was brought to the Wakatipu to do 100 years ago.
Passengers and residents at the waterfront, many dressed in Edwardian costumes, were buzzing with excitement as the Earnslaw stopped at Walter Peak and Mt Nicholas Station, before arriving at the township at noon.