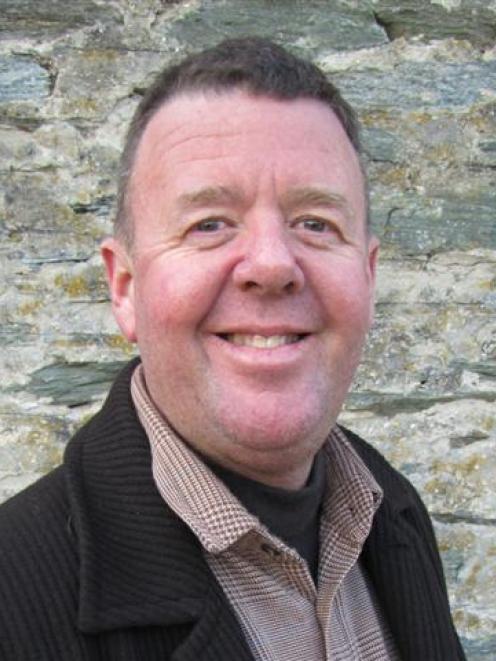 In this week's Wakatipu Echo, Wakatipu High School board of trustees head of communications Greg Turner examines Alternative Education (Alt Ed), the cost of its provision - and the cost if it is not provided.

The release of a recent Government-initiated report, headed by the PM's chief science adviser, Prof Sir Paul Gluckman, made sobering reading.
It concluded adolescent New Zealanders were at unprecedented risk and early interventions are critical.
It found prevention and intervention strategies applied early reap more economic returns over the life course than do strategies applied later.
This is a timely reminder of the importance of our supported learning programme and most specifically its big brother, our Alternative Education (Alt Ed) unit.
Pupils enrolled in Alt Ed are, in one form or another, disengaged from learning in the conventional classroom environment.
These pupils tend to become unruly and not only suffer interrupted learning themselves, but are often a disruptive influence to others.
Something is going on in the lives of these kids that is not enabling them to learn effectively in a mainstream environment, and without intervention they are destined to leave school without the skills (academic or otherwise) required to become productive citizens.
Alt Ed is about recognising there are young people in the community who slip through the cracks and are in need of an alternative pathway to learning.
Unfortunately, the funding for these services is based on an urban model (a problem Queenstown faces in a number of sectors) when we are in essence a rural school.
In most high-decile schools (a euphemism for poorly resourced), the type of student catered for by Alt Ed is generally moved to a lower decile school with more funding for this type of programme.
Avoiding the discussion on whether this is the best way to deal with such issues, in the Wakatipu this is not an option.
In an attempt to rationalise the problem on a regional basis, WHS has taken the lead position in a Central Otago consortium of schools (including Mount Aspiring, Cromwell, Maniototo, Roxburgh and Dunstan), all of which have similar issues.
This co-operative approach enables the participating schools to make the most of the scarce resources available, but there is still a considerable shortfall.
Implementing an effective programme at WHS comes at a significant cost to the school, and ultimately the resources consumed in this area are lost to other, more standard school functions.
But what is the alternative?
These at-risk pupils are in their formative years, and the variety of reasons that have lead to their precarious circumstances are often not of their own making (or at least are at the extremities of their control).
If the school was to be more hard-nosed in its attitude, the cost to both these individuals and, ultimately (as the Gluckman report states), our society in general will be significantly greater.
Those in power need to recognise schools in small communities act as more than just delivery mechanisms for education. They are also part of the social fabric of those communities and, therefore, end up as the default provider of a range of social services.
No doubt this is a more effective delivery method for many of those services than the individual stand-alone institutions found in urban areas (where populations can justify their existence).
But it is wrong this burden should be effectively at the expense of our ordinary pupils.