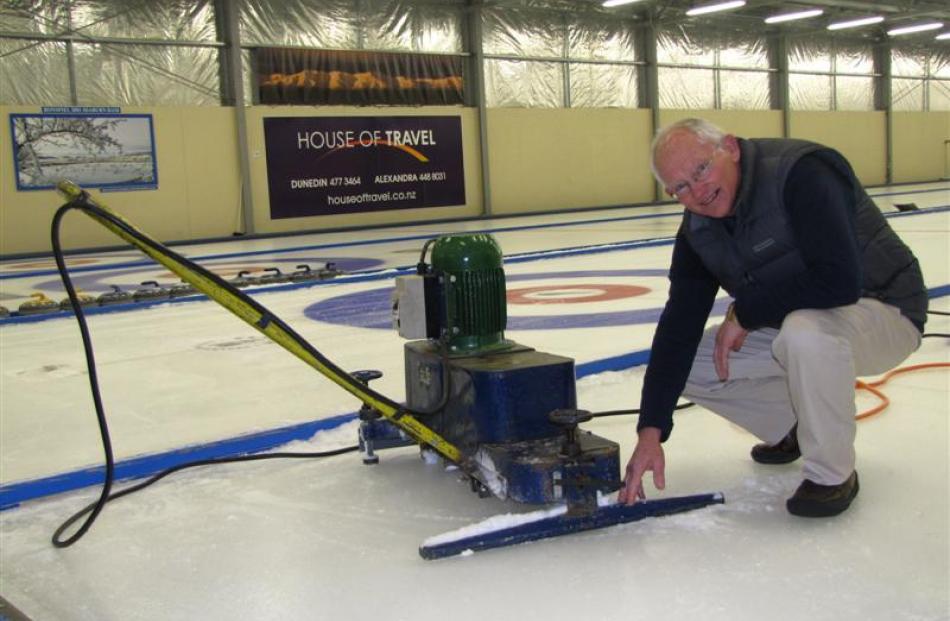 Ice and infrastructure preparations at the Naseby indoor curling rink are well under way for the curling section of the New Zealand Winter Games, which begins begins next Friday and runs until Sunday, August 28.
This is the second time the Winter Games, a 16-day extravaganza of top-level international winter sports competition and festivities, has been held at venues in Wanaka, Queenstown, Naseby, Dunedin and Mt Hutt.
Maniototo Curling International Inc manager Bruce McCormick said Naseby's "patchy" cellphone coverage would be fixed by next week, when "new phone systems go live", which would also offer "better wireless systems".
"Ice master" Doug Wright, of Canada, whose job it was to make sure the ice was up to international competition standards, landed in the country this week, but the rink had already started preparing the ice by chipping off some of the top layer.
Mr Wright said this was done to "make it look good cosmetically" because it had dirt as well as bruises and tracks from the curling stones.
"On Monday we will put down the new surface by manually flooding each sheet [curling lane] with about 450 litres of water. We do that two or three times and let the water find its own level."
From Tuesday they would scrape and prepare the surface of the ice, Mr Wright said.
Ten countries will be represented at the competition - New Zealand, Australia, China, Japan, Korea, Finland, Hungary, Latvia, Switzerland and the United States.
"It's exciting, there's no question about it. It's not often New Zealanders get to see great international competition so close to home ... The media coverage is also great - we get people coming in saying they have seen curling on the TV and ask if they can do it themselves," Mr Wright said.
"We are also getting the building and computer systems checked and setting up resources for international media.
"The Naseby curling rink is the only international standard curling rink in the southern hemisphere."