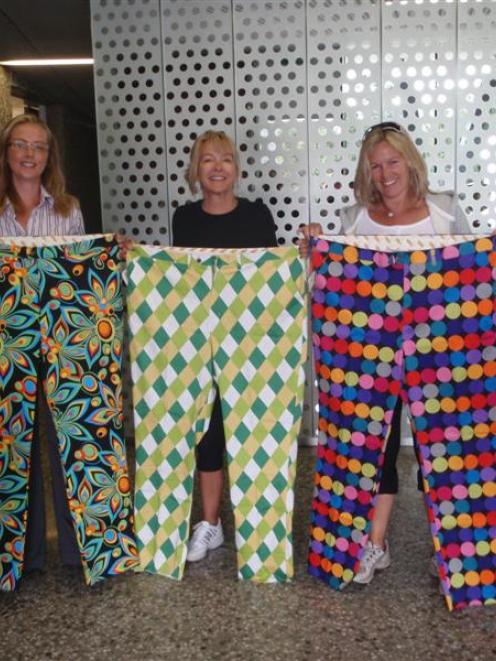 Professional golfer John Daly has provided The Hills with inspiration for its merchandising - and even if some the merchandising doesn't fit the golfers, it fits the golfers' personalities.
The Hills general manager Sam Gent said last year she went to the PGA in Coolum, Australia, to learn about golf tournaments.
Ms Gent met the team behind Loudmouth, a company which makes "outstanding" golf pants, and brought some home with her.
The pants were modelled by The Hills professional Craig Palmer and Sebastiaan Bruinsma for Michael Hill.
"All the members wanted them - a lot of our members wore them to the New Zealand Open.
"We even have matching skirts or shorts for the ladies."
However, while all the trousers fit the personalities of the golfers, some of them wouldn't fit the golfers.
"American sizes were quite different to New Zealand sizes," she said.